Michelle McMurry-Heath, M.D., Ph.D., is the incoming President and CEO of the Biotechnology Innovation Organization (BIO) in Washington, D.C.
Dr. McMurry-Heath is a long-time advocate for innovation, science and patients. She has served in numerous senior leadership roles at Johnson & Johnson since 2014. Most recently, as Vice President of External Innovation and Global Leader for Regulatory Science, she led a global team of 900 employees charting the evidence generation and regulatory strategy across J&J's medical device companies, specializing in using cutting-edge tools and innovative methods to bring new breakthroughs to patients.
McMurry-Heath, a Harvard-educated former senior FDA science official, is a physician and a molecular immunologist who became the first African-American to graduate from Duke's Medical Scientist Training Program. She served as the founding director of the Aspen Institute's Health Biomedical Science and Society Policy Program focused on broadening access to personalized medicine and bolstering international preparedness for pandemic disease threats.
McMurry-Heath served as a science and technology policy fellow at the American Association for the Advancement of Science (AAAS). She also served as lead health and science policy on Capitol Hill for Senator Joe Lieberman, where she drafted legislation to protect the country from biological attacks. Additionally, she oversaw health policy for the Senator's 2004 presidential campaign. Dr. McMurry-Heath sharpened her science policy skills as the Robert Wood Johnson Foundation Health and Society Scholar and as the Macarthur Fellow for Global Health at the Council on Foreign Relations.
Throughout her entire career, she has committed her life to the belief that medical innovation can improve the lives of patients around the world. In her new role at BIO, she looks forward to continuing to partner with bold innovators willing to take on some of society's biggest challenges.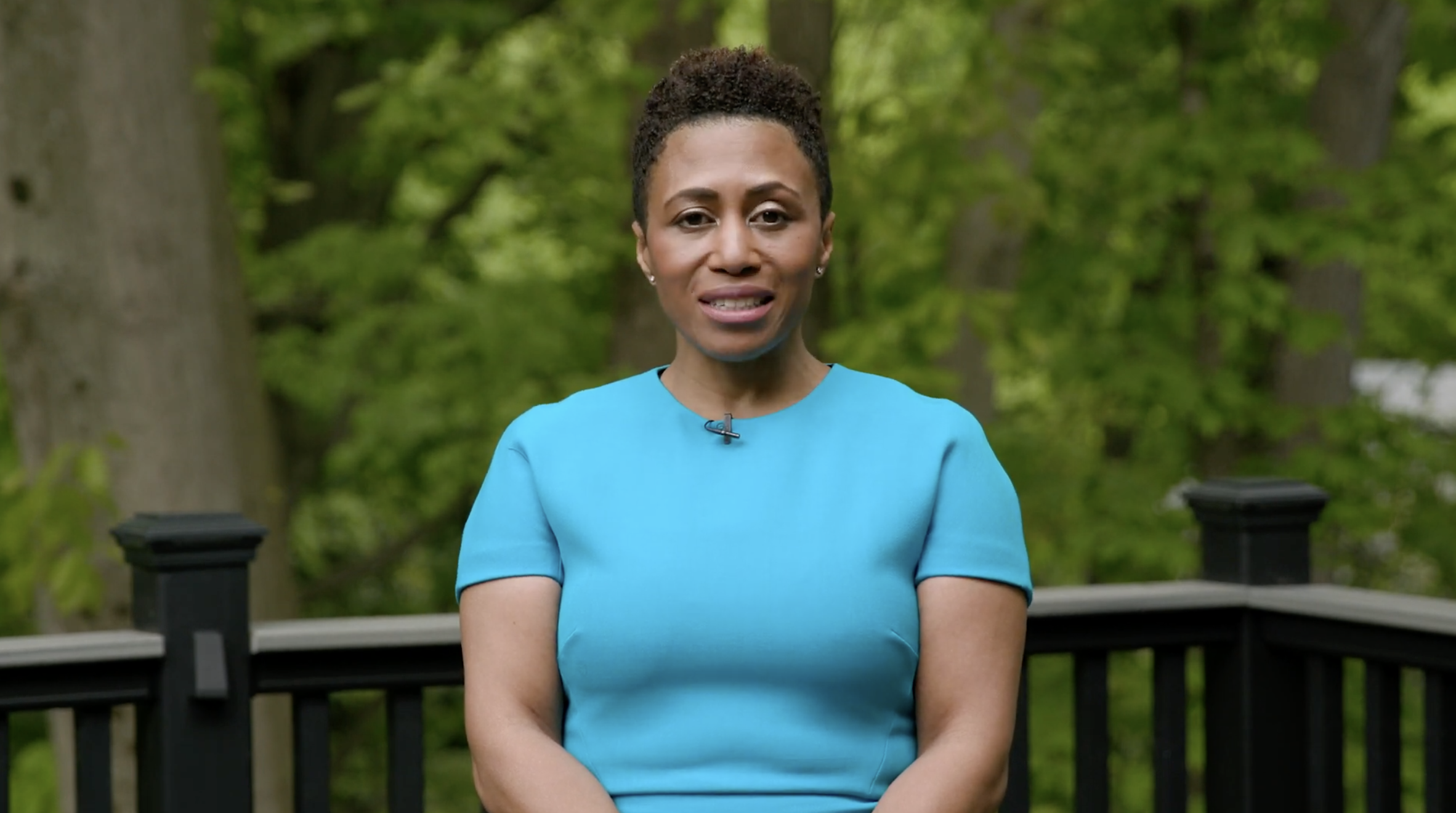 Dr. Michelle McMurry-Heath's Message to BIO Members and Stakeholders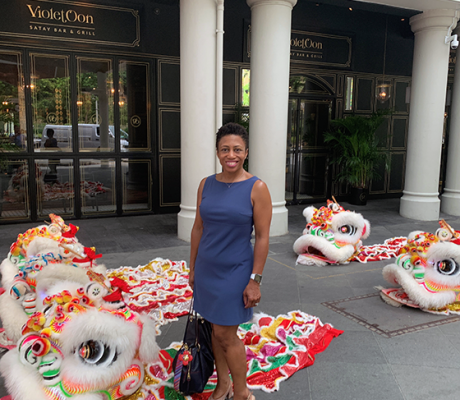 Spreading the power of science around the world, including Singapore.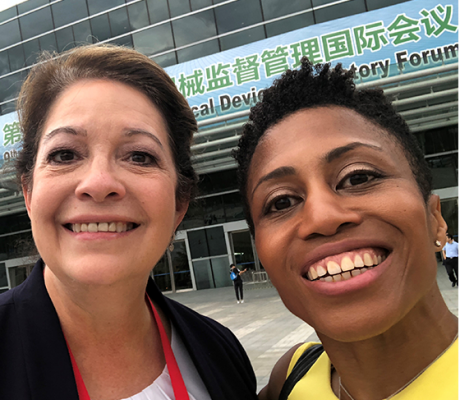 Presenting at a scientific conference in China with my colleague.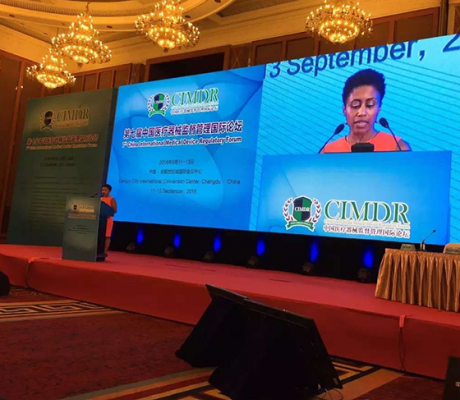 Speaking before a Regulatory Congress in China.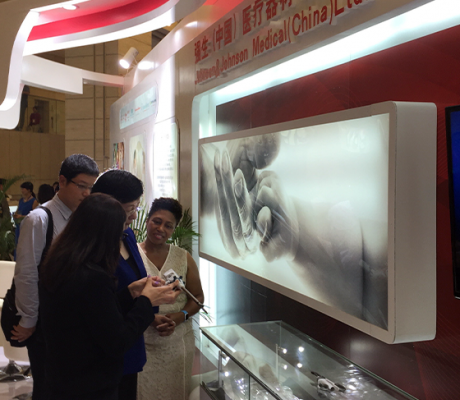 Celebrating the team's success in Puerto Rico after Hurricane Maria.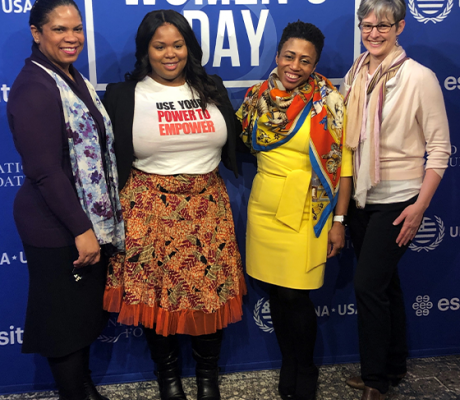 Celebrating World Women's Day.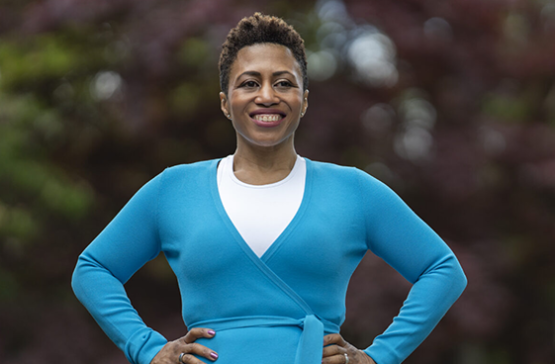 Biotech's new chief lobbyist says she's a social justice advocate. 
Michelle McMurry-Heath doesn't talk about biotech the way her peers do. Where other executives and experts might bring up "access," and "reimbursement," McMurry-Heath talks about fairness and ethics...
New biotech trade group CEO on industry reputation and vaccine push
Michelle McMurry-Heath, CEO of the Biotechnology Innovation Organization, joins CNBC's Closing Bell to discuss the industry's reputation and the coronavirus pandemic.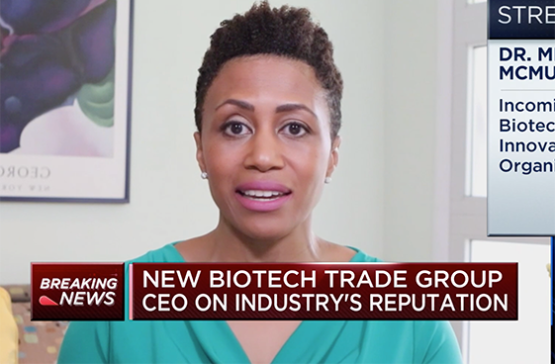 Follow Michelle on Twitter: @DrMichelleBIO