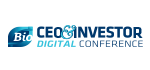 Vyriad is a clinical-stage company developing proprietary oncolytic virus therapies for the treatment of cancers with significant unmet needs. The potentially life-changing oncolytic viral technologies of Vyriad are the result of decades of research by dedicated researchers and clinicians at Mayo Clinic and the University of Miami.

Vyriad has a broad portfolio of oncolytic viruses in discovery, translational and clinical phases of development. The clinical program is focused on two engineered viruses: Voyager-V1, a vesicular stomatitis virus, and MV-NIS, an attenuated measles virus. The clinical development program is designed to establish clinical proof of concept for oncolytic virotherapies as a monotherapy or in combination with immune checkpoint inhibitors.

Vyriad partners with leading medical institutions and pharmaceutical companies to advance the development of our oncolytic virus technologies.
Lead Product in Development:
Development Phase of Primary Product:
Number Of Unlicensed Products (For Which You Are Seeking Partners):