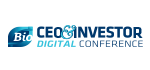 VBL Therapeutics is a publicly traded (NASDAQ: VBLT), late-stage clinical biopharmaceutical company focused on the discovery, development and commercialization of first-in-class treatments for areas of unmet need in cancer and immune/inflammatory indications.

VBL has pioneered and is actively developing three novel platform technologies.

The Company's most advanced program is the anti-cancer gene-therapy program, in which VB-111 is the lead candidate. VB-111 is positioned to potentially treat a wide range of solid tumors. In December 2017, VBL Therapeutics has launched OVAL, a potential-registration Phase 3 study of VB-111 in platinum-resistant Ovarian-Cancer.
VBL has developed two innovative programs that are based on our novel biological findings related to a protein called MOSPD2: proprietary monoclonal antibodies targeting MOSPD2 for immune inflammatory diseases and bi-specific Ab for oncology. VBL has also developed the lecinoxoids anti-inflammatory small molecules.
Lead Product in Development:
Development Phase of Primary Product:
Number Of Unlicensed Products (For Which You Are Seeking Partners):