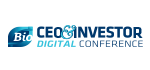 Ab Studio Inc is a start-up Biotech located in San Francisco bay area, USA. As a start-up biotech, Ab
Studio aims to apply computer aided antibody design (CAAD) and traditional technology platforms to develop novel therapeutic antibodies targeting difficult to treat cancer and CNS diseases. Based on
CAAD, we have established three novel technology platforms: 1) "imbalanced" bispecific antibody
platform 2) "Serial" internalization antibody platform and 3) "Catalytic" antibody platform. We deeply believe in "quality by design" concept and wish our in-house discovery, partnership and contract research service applying these new technology platforms can make significant contributions to the whole therapeutic antibody development field and resolve the unmet clinical needs.
Lead Product in Development:
Trispecific therapeutic antibodies neutralizing SARS-CoV-2 and targeting multiple myeloma
Development Phase of Primary Product:
Number Of Unlicensed Products (For Which You Are Seeking Partners):