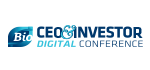 Ripple Therapeutics is a clinical stage company focused on improving ophthalmic therapeutics with controllable, sustainable drug delivery. The core technology is based on a recently patented discovery that drugs can be engineered to provide zero-order release kinetics and polymer-like physical properties without the use of polymers or excipients.

Ripple's lead product is IBE-814 IVT, an intravitreal dexamethasone implant which is designed to provide 6-9 month delivery with 1/10th the drug loading of the leading commercial product. The FDA has agreed that an abbreviated 505(b)(2) pathway is applicable for IBE-814 IVT. The company is preparing to initiate RIPPLE-1 (a Phase II clinical trial in patients with diabetic macular edema and retinal vein occlusion) in Australia and New Zealand with the first patient expected in Q1 2021.

The company has a full pipeline of ophthalmology products in development and is addressing non-ophthalmology opportunities through strategic partnerships.
Lead Product in Development:
IBE-814 IVT, an intravitreal dexamethasone implant targeting DME and RVO
Development Phase of Primary Product:
Number Of Unlicensed Products (For Which You Are Seeking Partners):