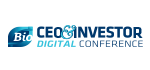 ASCTx is a fully incorporated, VC-backed biopharmaceutical company dedicated to discovering, developing and delivering cures for intractable rare diseases.

ASCTx was incubated for over 4 years at Applied StemCell, Inc., a successful life sciences company based in the San Francisco Bay Area serving the biopharmaceutical industry for over 12 years. Based on this foundational gene and stem cell biology know-how, scientific and executive talent, CMC manufacturing and quality systems, ASCTx is leveraging its proprietary gene editing platform, TARGATT™ and therapeutic applications of CRISPR-Cas9 technology, gene therapy and allogeneic stem cell therapy.

ASCTx development pipeline includes two pre-clinical programs for Hemophilia A gene therapy and Graft-versus-Host Disease stem cell therapy. Both programs have been presented in 2019 to the FDA in pre-IND meetings leading to ongoing IND-enabling studies and Orphan Drug Designations, expecting IND clearance in Q2 2021.


Lead Product in Development:
Hemophilia A gene therapy & GVHD stem cell therapy
Development Phase of Primary Product:
Number Of Unlicensed Products (For Which You Are Seeking Partners):