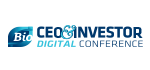 Rakuten Medical, Inc. is a global biotechnology company developing precision, cell-targeting investigational therapies on its Illuminox technology platform. The company's first investigational product developed on the Illuminox platform, ASP-1929, is composed of cetuximab conjugated to IR700 dye. 24 hours after IV injection, the drug is activated by non-thermal red light, leading to necrosis. ASP-1929 has achieved Fast Track designation from the FDA and Sakigake Designation from the Japanese Ministry of Health, Labour, and Welfare. ASP-1929 recently received conditional approval in Japan for recurrent head and neck cancer and is currently the subject of a global phase 3 clinical trial for the same indication. Rakuten Medical is committed to its mission to conquer cancer and aims to realize a society where cancer patients can lead fulfilling lives. Headquartered in the United States, Rakuten Medical has 6 locations in 5 countries, Japan, the Netherlands, Germany and Taiwan.
Lead Product in Development:
Development Phase of Primary Product:
Number Of Unlicensed Products (For Which You Are Seeking Partners):
Vice President of Global Corporate & Business Development
Rakuten Medical Japan K.K.