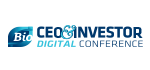 Charcot-Marie-Tooth (CMT) is a genetic disease causing peripheral neuropathy. With over 100 different pathogenic genes, CMT is found globally in all races affecting 2.8 million people worldwide. There are no approved therapeutics for CMT.

The CMT Research Foundation funds translational research which accelerates the discovery, development & clinical application of treatments for CMT. We have expertise & assets to assist in the development of therapeutics for CMT. We provide disease expertise, access to patient registries with over 10,000 patients' data, developing and understanding clinical endpoints, access to KOLs, & current pipeline for CMT.

The CMT Research Foundation was created by two CMT patients who have twenty years of experience advancing CMT research & drug development. We are deeply connected to the patient community & are widely considered the experts in CMT research. The CMTRF is dedicated to ensuring that no future generations suffer from CMT.
Lead Product in Development:
Development Phase of Primary Product:
Number Of Unlicensed Products (For Which You Are Seeking Partners):