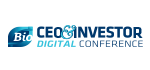 Kodikaz is a non-viral gene therapy platform company that has the unique technology ability of specifically targeting cancer cells. Kodikaz was company founded to translate previously unknown human cell-recognition and genomic integration mechanisms into curative therapies. Not limited by payload size or class, the technology permits attacking cancer with multiple different modalities like neoantigens, targeted therapies, RNAi, lethal genes, or to do many of these in combination

Kodikaz has created synthetic cell specific "zip-codes" which serve as the delivery and integration mechanism for gene therapy; this represents a paradigm shift from traditional approaches to gene/cancer therapy by avoiding several critical issues:
Does not require viral delivery vectors, has high-degrees of cell specificity, low risk of insertional mutagensis and unlimited payload capacity

Develop programs include myeloma and pancreatic cancer.
Lead Product in Development:
multiple myeloma, pancreatic cancer
Development Phase of Primary Product:
Number Of Unlicensed Products (For Which You Are Seeking Partners):