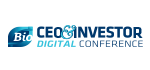 Formosa Pharmaceuticals is a Taiwan-based biotechnology firm with international alliances in US and Europe.

Formosa Pharmaceuticals features its proprietary nanoparticle reduction drug-delivery platform (APNT). Through this platform, which improves the dissolution and bioavailability of poorly-soluble APIs, we are developing Phase 3 candidate, APP13007, in the United States for the treatment of pain and inflammation after ocular surgery. We welcome inquiries for licensing or co-development on this asset, as well as the application of the APNT platform on your small-molecule API which may suffer from poor pharmacokinetics and bioavailability.

TSY-0110, our biosimilar of the antibody-drug conjugate, Kadcyla, is in late-preclinical development stages. Together with collaborators, Formosa Laboratories and EirGenix, we manufacture drug substance and drug product in-house. We are pleased to explore co-development or licensing opportunities both regionally and globally.
Lead Product in Development:
Development Phase of Primary Product:
Number Of Unlicensed Products (For Which You Are Seeking Partners):