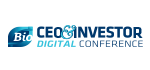 ViCardia is a clinical stage biopharma company entering Phase 2 with GP531, a potent, infusion therapy for treating mitochondrial dysfunction that is the underlying cause of chronic heart failure that leads to an acute event and early mortality.

Heart failure is the cardiovascular epidemic of the 21st century. Worldwide the prevalence of HF is estimated to exceed 25 million and its prevalence is rising.

Over the past 20 years, there has been considerable progress in the treatment of chronic heart failure with angiotensin-converting–enzyme (ACE) inhibitors, aldosterone antagonists, beta-receptor blockers. However, none of these therapies improve functional capacity of the failing heart.

ViCardia's treatment for mitochondrial dysfunction in acute heart failure provides the clear pathway to a life-saving therapy for millions of ADHF patients worldwide and provides it in a cost-effective manner.

Lead Product in Development:
Development Phase of Primary Product:
Number Of Unlicensed Products (For Which You Are Seeking Partners):