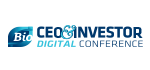 Likarda is a cell therapy and delivery company.

Likarda's foundational technology is based on cell encapsulation and delivery in hydrogels using our patented CSS™ (Core-Shell Spherification) system. Unlike technologies that utilize alginate or modify alginate (which is basically a bandaid to a temporary solution), Likarda utilizes readily available and biocompatible hydrogel materials such Hyaluronic Acid, PEG, and a number of other chemistries to microencapsulate cells for therapies. These hydrogels are already being used and successful in wound healing, cosmetics, as dermal fillers, and in joint viscosupplements.
This can produce superior biocompatible cell-based treatments by either:
(1) Durable: coating the cells in an immunoprotective barrier for injection/transplant for longterm treatments, or
(2) Degradable: injectable cell therapies in a slow-release, degradable formulation enabling localization and increased efficacy.
Lead Product in Development:
Osteoarthritis. Injectable and degradable encapsulated cell therapy
Development Phase of Primary Product:
Number Of Unlicensed Products (For Which You Are Seeking Partners):