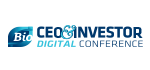 Phosplatin Therapeutics is a privately held, clinical-stage biotech company currently conducting Phase II trials. The Company focuses on immunogenic small molecules to treat patients with limited treatment options.
The Company's lead candidate, PT-112 is the first pyrophosphate conjugate in oncology therapeutics and offers a unique combination of advantages. PT-112 is the best-in-class immunogenic cell death (ICD) inducer that has demonstrated single agent activity in solid tumors and multiple myeloma as well as exceptional tolerability and synergy with PD-L1 immune checkpoint inhibition.
PT-112 has a pleiotropic mechanism of action that is not subject to DNA damage repair pathways and promotes immune cell infiltration into the tumor microenvironment.
The Company plans to arrange an institutional capital round in Q2 2021 as a means to fund a pivotal Phase III trial to be launched n 2022.
Lead Product in Development:
Development Phase of Primary Product:
Number Of Unlicensed Products (For Which You Are Seeking Partners):