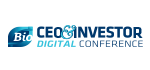 NervGen is a publicly traded biotech company dedicated to discovering and developing treatments for patients suffering from medical conditions related to nerve damage.

NervGen's core technology targets protein tyrosine phosphatase sigma (PTPσ), a neural receptor that impedes nerve regeneration, remyelination and plasticity. Inhibition of the PTPσ receptor has been shown to promote regeneration of damaged nerves and improvement of nerve function in animal models for various indications.

Our lead product is NVG-291 which we are planning to develop for multiple sclerosis, Alzheimer's disease, and spinal cord injury.
Lead Product in Development:
Development Phase of Primary Product:
Number Of Unlicensed Products (For Which You Are Seeking Partners):