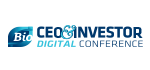 Servier is an international pharmaceutical company governed by a non-profit foundation, with its headquarters in
France (Suresnes). With a strong international presence in 150 countries and a total revenue of 4.6 billion euros in
2019, Servier employs 22,000 people worldwide. Entirely independent, the Group invests on average 25% of its
total revenue (excluding generics) every year in research and development and uses all its profits for its
development. Corporate growth is driven by Servier's constant commitment in five areas of excellence: cardiovascular, immune-inflammatory, and neurodegenerative diseases, cancer and diabetes, as well as by its activities in high-quality generic drugs. Servier also offers eHealth solutions beyond drug development.
Lead Product in Development:
Development Phase of Primary Product:
Number Of Unlicensed Products (For Which You Are Seeking Partners):