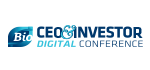 aTyr's mission is to translate novel biological pathways to develop innovative therapeutics with improved outcomes for patients.

Our focus is on the extracellular functionality and signaling pathways of tRNA synthetases. Built on more than a decade of foundational science in this area, we have built a global intellectual property estate directed to all 20 human tRNA synthetases, with over 300 protein compositions patented.

Our lead clinical product candidate, ATYR1923, is a selective modulator of Neuropilin-2 (NRP2) that downregulates both the innate and adaptive immune responses in uncontrolled inflammatory disease states. We are developing ATYR1923 as a potential disease-modifying therapy for patients with severe inflammatory lung diseases with high unmet medical need. This includes interstitial lung diseases (ILDs), a group of rare immune-mediated disorders that cause progressive fibrosis of the lung, and severe respiratory complications caused by COVID-19.
Lead Product in Development:
Development Phase of Primary Product:
Number Of Unlicensed Products (For Which You Are Seeking Partners):