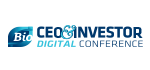 Infinity is advancing eganelisib, a first-in-class, oral immuno-oncology development candidate that selectively inhibits PI3K-gamma, in multiple clinical studies:
• MARIO-275 - randomized, controlled combination study of eganelisib combined with Opdivo® in I/O naïve urothelial cancer
• MARIO-3 - a Phase 2 study in front-line advanced cancer patients evaluating eganelisib in combination with Tecentriq and Abraxane in front-line TNBC and in combination with Tecentriq and Avastin® in front-line RCC.
• ARC-2 (collaboration with Arcus Biosciences) - a checkpoint inhibitor-free, novel combination regimen of eganelisib plus etrumadenant (AB928, a dual adenosine receptor antagonist) plus Doxil® in advanced TNBC patients.
• MARIO-1, a Phase 1/1b study evaluating eganelisib as a monotherapy and in combination with Opdivo (nivolumab) in patients with advanced solid tumors including melanoma and squamous cell cancer of the head and neck patients refractory to checkpoint inhibitor therapy.

Lead Product in Development:
Development Phase of Primary Product:
Number Of Unlicensed Products (For Which You Are Seeking Partners):