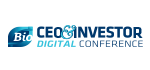 Rubedo mission is to extend health-span by making novel targeted drugs customized for the elderly. We aim to solve unmet needs for the treatments of age-related diseases. Powered by our drug discovery computational platform ALEMBIC™ and enabled by our proprietary chemistry engineering, Rubedo makes novel drugs designed to be selective, safe and well tolerated. Rubedo's lead small molecules are engineered to be selectively activated in pathological cells that drive age-related diseases, such as senescent cells and cancer cells.
Lead Product in Development:
Lead molecule in optiomization for program in Respiratory Dieases targeting IPF and COPD. Secondary program is in oncology with undiscolsed indication.
Development Phase of Primary Product:
Number Of Unlicensed Products (For Which You Are Seeking Partners):