Are you a student wanting to learn more about the biotechnology industry and the global collaboration around the COVID-19 pandemic?
For 2020, the BIO International Convention is transitioning to a new, virtual event format, BIO Digital, June 8-12, that will provide timely education sessions on the industry's most pressing issues. Apply to for our free Student Pass and join us for a unique education opportunity to go beyond the classroom and stay connected this summer!
Please note: you must be currently enrolled as a student full-time to take advantage of this offer.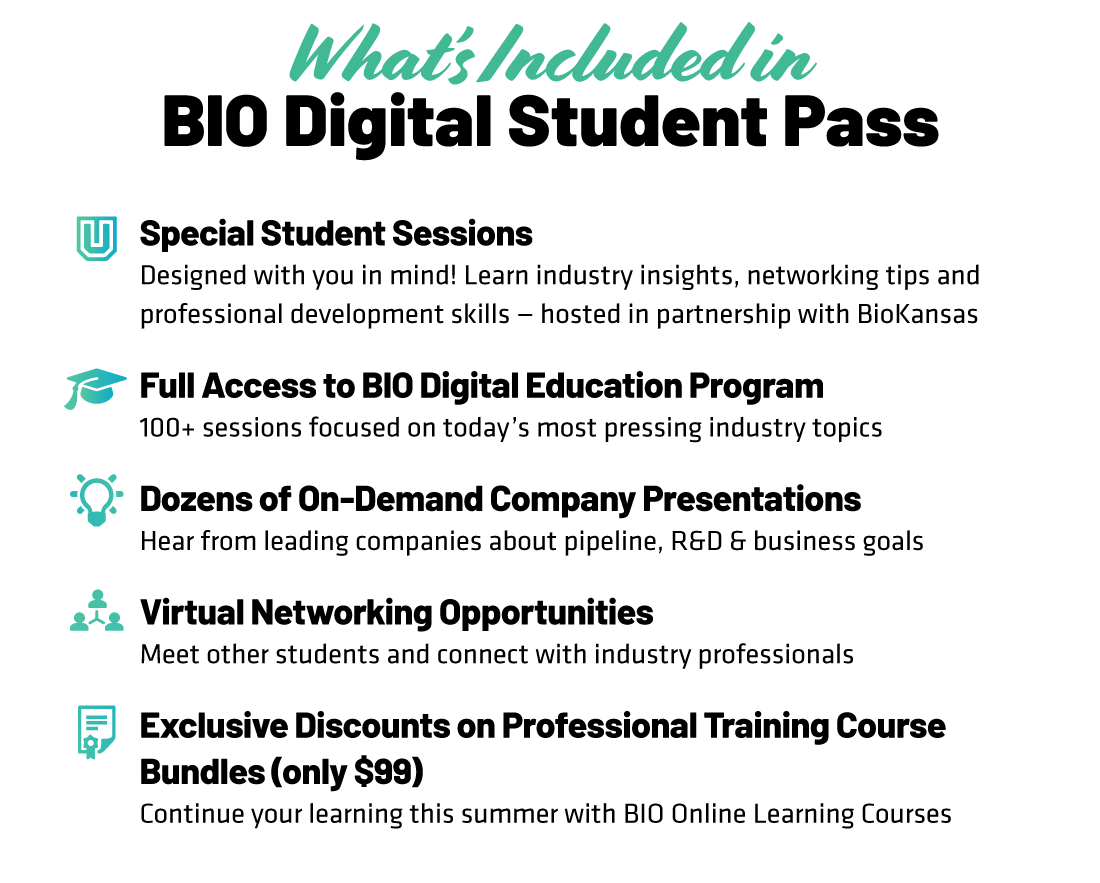 What do other students think?
"Talking to company representatives gave me an inside view of what industry is like, which is eye-opening for a student who has always been involved in academia."
- Olivia Zou, Brandies University
"Great exposure for students to know about the current industry and see people speak about the upcoming market demands and trends."
- Eisha Trehan, Northeastern University