Recap: 3-Part Plenary - A Way Forward
Today's blockbuster plenary session, A Way Forward: Wining the War on COVID through Vaccines, sponsored by Johnson & Johnson, discussed the long-term solution to the pandemic being the availability of vaccines for billions of people around the world.
It was a fascinating discussion with some of the biggest names in biotechnology, pharma, manufacturing, regulatory groups, research, and beyond examining the novel science of vaccines in development and the challenges of clinical trials, manufacturing scale-up and global implementation.
Below are some social media highlights from the session!
Part One: Fireside Chat with Dr. Anthony Fauci, moderated by Dr. Michelle McMurry-Heath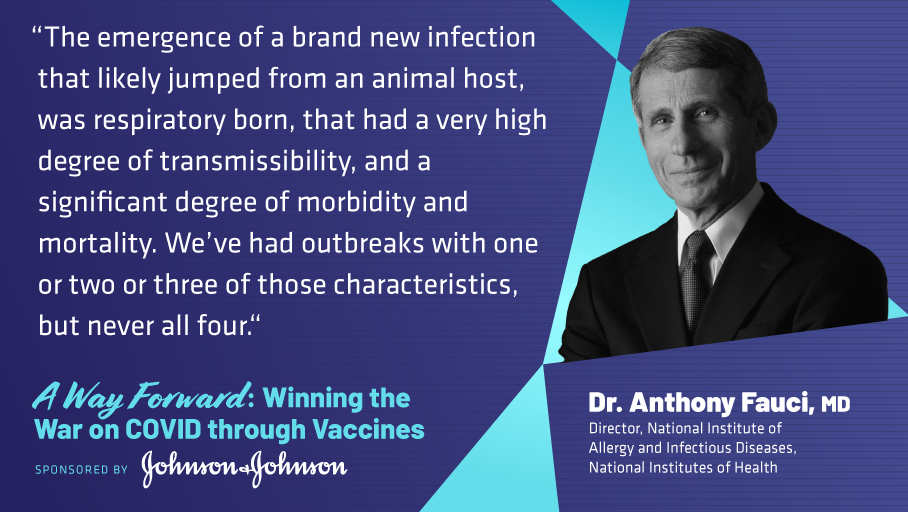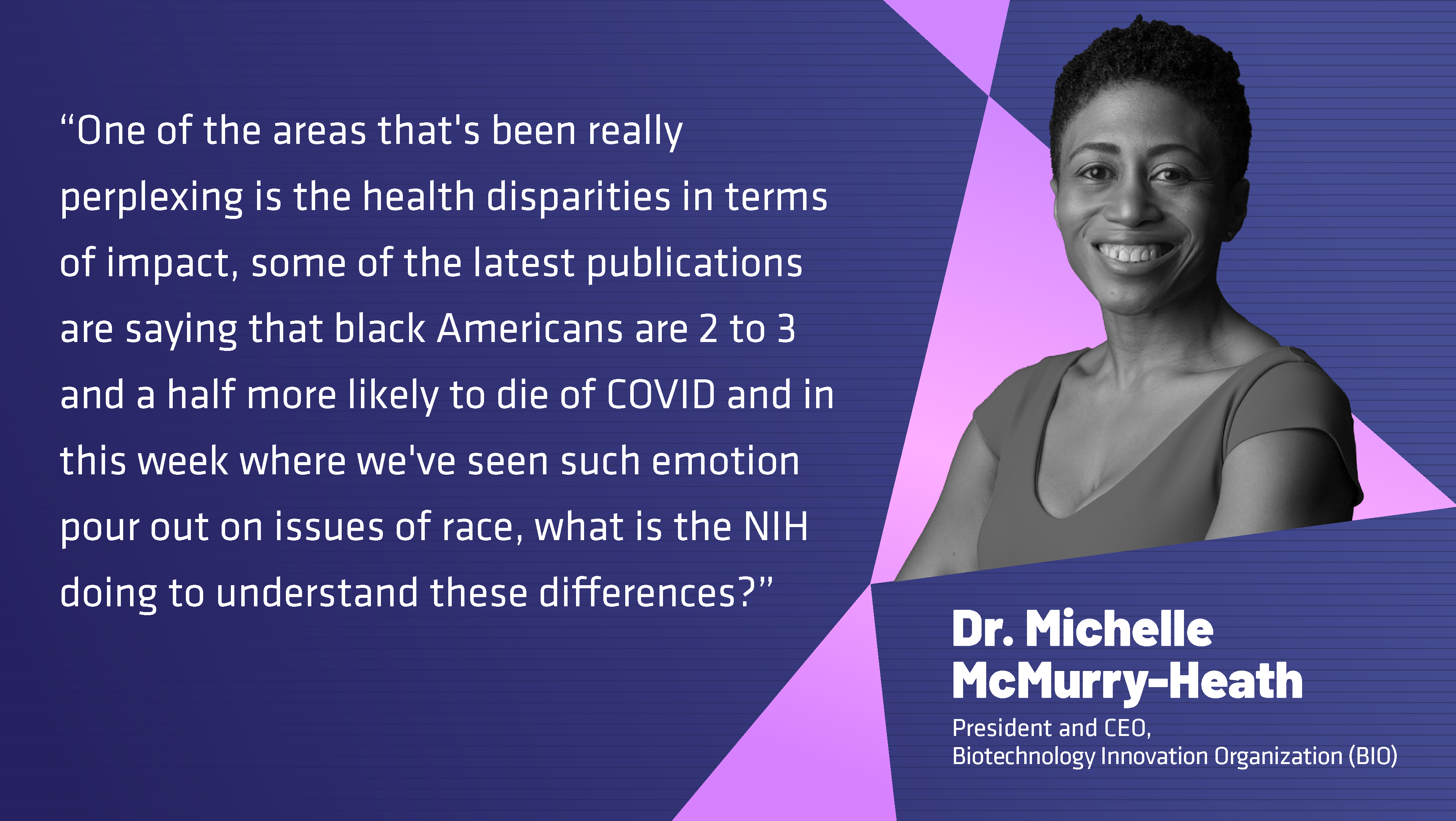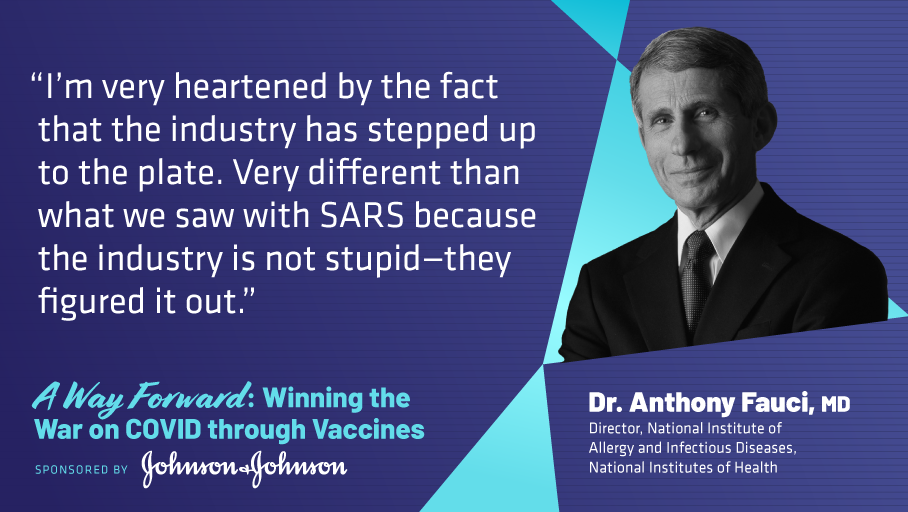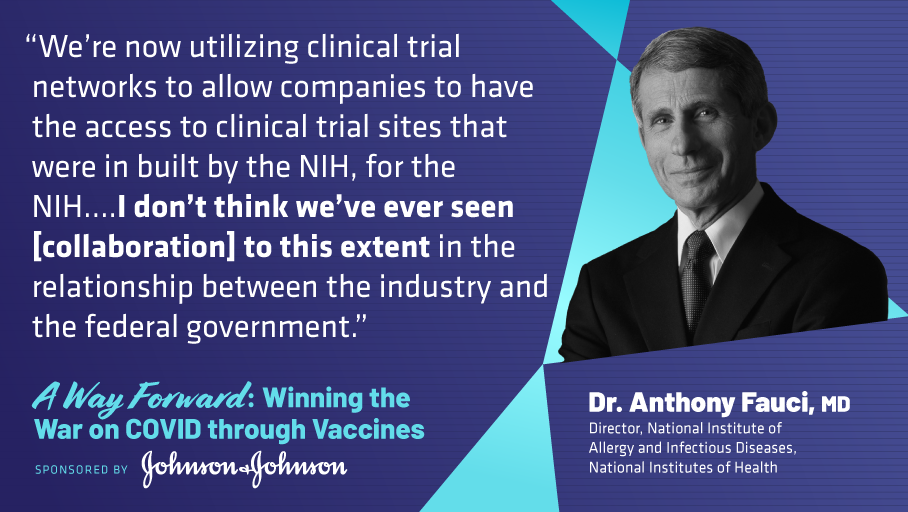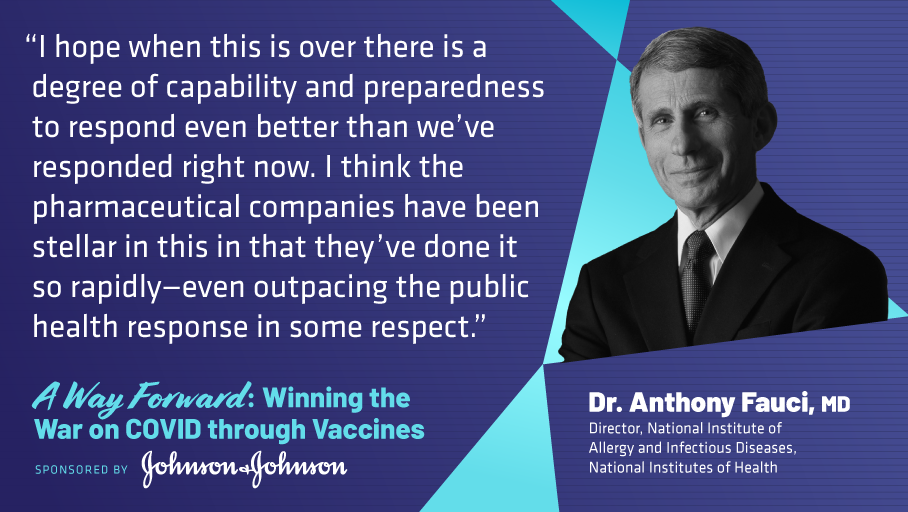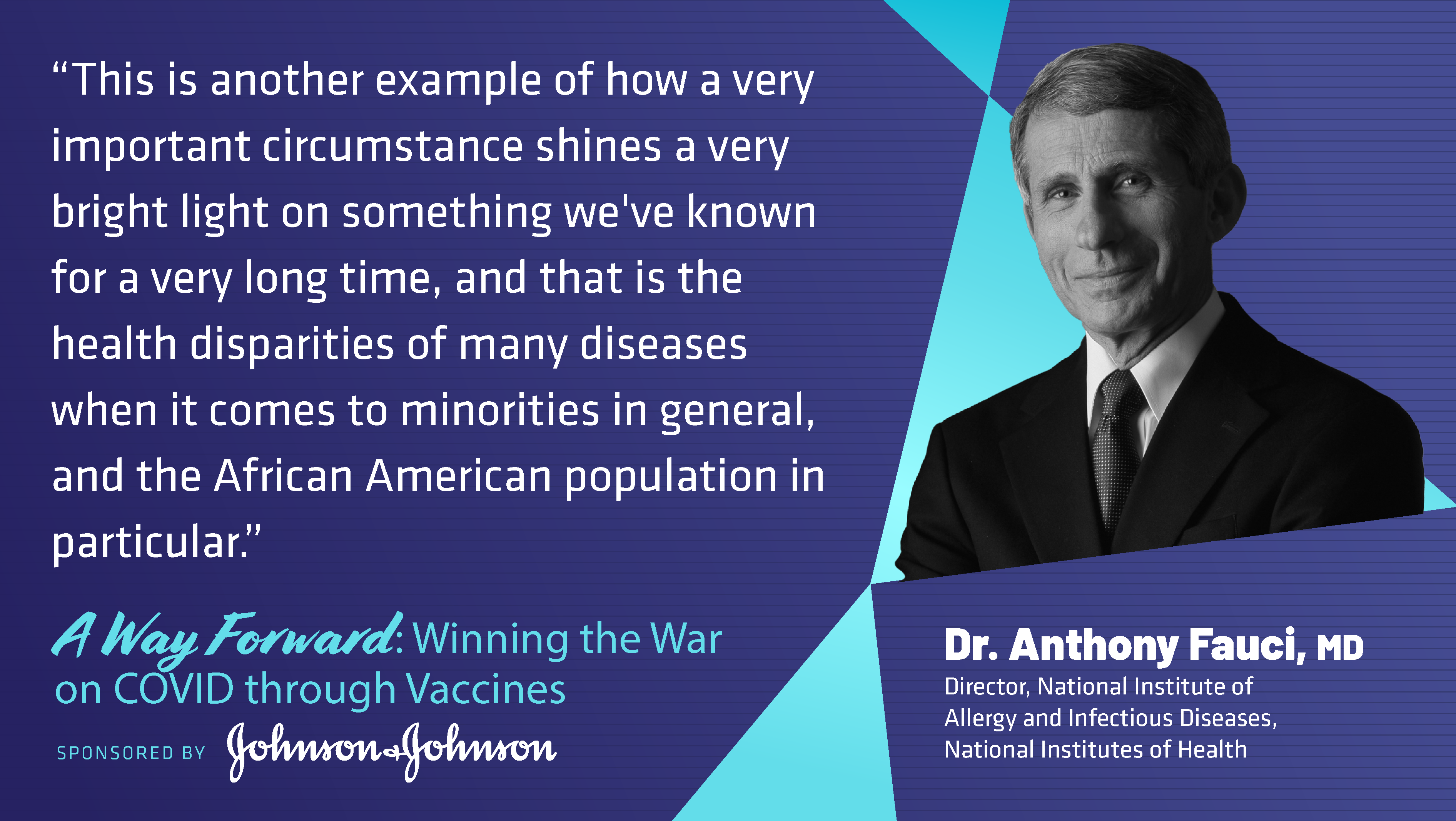 Part Two: Leveraging Platforms and Partnerships to Develop COVID-19 Vaccines in Record Time
Mark McClellan, Director of @DukeMargolis, asks panelists what their organization is doing to develop a #vaccine that will be available for #COVID19 at a truly unprecedented pace. #BIODigital @JNJInnovation @JNJNews pic.twitter.com/GJdWEaCdl3

— BIO Convention (@BIOConvention) June 9, 2020
"As nations and regions think about 'what is the path forward', there is focus on the role that #vaccines will play. This distinguished group of panelists is the right one for this discussion," says fmr FDA Commissioner Margaret Hamburg, Foreign Secretary, @theNAMedicine pic.twitter.com/ZJq7PMoFzu

— BIO Convention (@BIOConvention) June 9, 2020
Across the board, developing a COVID-19 vaccine is a #TeamEffort. #JNJ's Paul Stoffels@theNAMedicine & former #FDA's Peggy Hamburg@Novavax's Greg Glenn@US_FDA's Peter Marks@Sanofi's Gary Nabel
#NothingStopsInnovation #BIODigital pic.twitter.com/0eClNQwVtF

— Johnson & Johnson Innovation (@JNJInnovation) June 9, 2020
"We need to develop a global biosecurity network where we can anticipate outbreaks... let's approach the problem differently in the future."

-Gary Nabel, @sanofi Chief Scientific Officer at #BIODigital pic.twitter.com/684AoOLuTa

— BIO Convention (@BIOConvention) June 9, 2020
#BIODigital: How do we get from point A to point B the fastest in pursuit of a #COVID19 vaccine?

"We learn from each other. We can enhance each other's approaches through information sharing." Paul Stoffels, #JNJ pic.twitter.com/6fCuma9th2

— Johnson & Johnson Innovation (@JNJInnovation) June 9, 2020
Part Three: Global Solutions for Implementation: From Scale-up to Worldwide Access
Center for Global Development's @glassmanamanda introduces the next rockstar lineup of panelists to discuss how the global public health community can collaborate w/ public, private and NGO partners to implement the delivery of billions of doses of #vaccines. pic.twitter.com/jh3NO8wTla

— BIO Convention (@BIOConvention) June 9, 2020
"I'm encouraged by all the work that's going on and the collaborative mindset. Coming together in this unique way is unprecedented," says @JohnMarkels, President, @Merck Global Vaccines, on #COVID19 vaccine development efforts. #BIODigital pic.twitter.com/GDAEiKt4jP

— BIO Convention (@BIOConvention) June 9, 2020
It's important to think about how we're going to get the vaccine out now, to not miss any opportunity, says Vivien Tsu, Clinical Professor, Global Health @UW #BIODigital pic.twitter.com/20fALqtqgR

— BIO Convention (@BIOConvention) June 9, 2020
.@sbancel, @moderna_tx CEO shares how his team is examining how to scale a #COVID19 vaccine to deliver a billion doses.

"Do we have the confidence that we're going to get there? I think so," he says. pic.twitter.com/xD7uJCP4Ht

— BIO Convention (@BIOConvention) June 9, 2020
"You're looking at numbers that are not the kinds of numbers that public health or ministers of health are used to looking at," says @CEPIvaccines' Richard Hatchett of the challenge of scaling a #vaccine. pic.twitter.com/vFepC6xlMM

— BIO Convention (@BIOConvention) June 9, 2020