Sponsor Spotlight: Sanofi
See how our Helix sponsor, Sanofi, is participating in BIO Digital Week!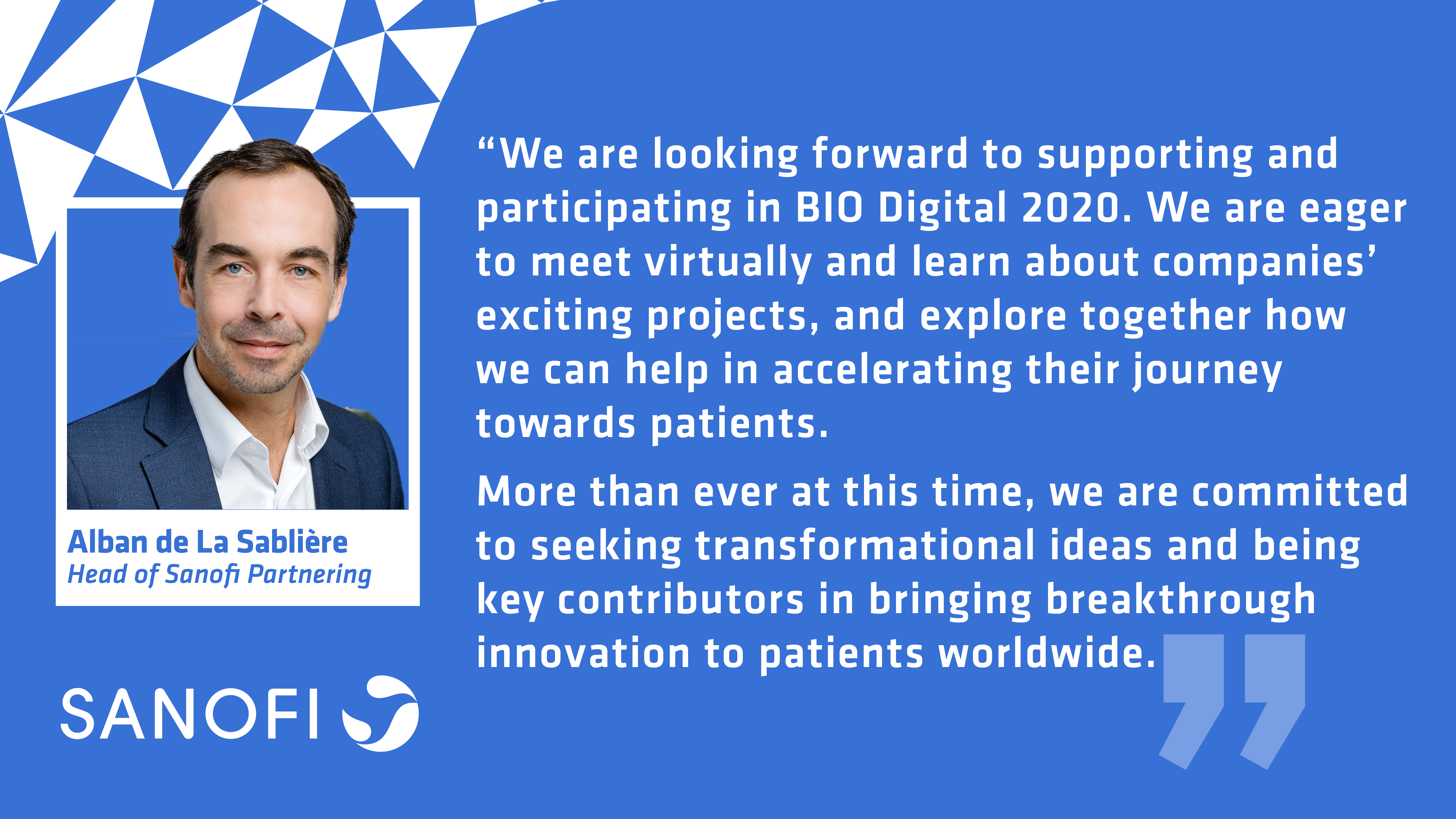 Sponsored Sessions
Protecting Our Long-Term Commitment to Care in a Post-Pandemic World
Sponsored by Sanofi
Thursday, June 11 at 1:00 PM PDT
In the aftermath of COVID-19, we must recognize that our world may never be the same. Let's have a dialogue around what that means by asking ourselves the tough questions:
If our economy may take years to recover but illness will never wait, then what does that mean for our patients?
How can we take this important moment in history to contemplate how we can think differently?
What role does the pharmaceutical industry, healthcare industry, and the government play in our new normal?
How can we estimate and anticipate the impact of interruptions in social determinants of health, economic hardship and potential patient outcomes and how can we proactively work together to plan for our future?
This panel will provide a thought-provoking forum to discuss life after COVID-19 and how we can all come together at this important time to improve patient care.
Thought Leaders
Alban de La Sablière
SANOFI PARTNERING HEAD, SANOFI
Speaking on: Sanofi Company Presentation
Elaine O'Hara
HEAD OF NORTH AMERICA COMMERCIAL OPERATIONS, SANOFI PASTEUR
Speaking on: What is a Universal Influenza Vaccine and How Do We Get There?
Bill Sibold
EXECUTIVE VICE PRESIDENT, GENZYME CORPORATION, A SANOFI COMPANY
Speaking on: Protecting Our Long-Term Commitment to Care in a Post-Pandemic World