Top Scientists + FDA Officials to Address COVID-19, Gene Therapy at BIO Digital Week
Don't miss influential global leaders you won't hear from anywhere else in biotechnology and pharma discussing gene therapy, digital health, regulations and COVID-19.
It's not too late to register for BIO Digital - but hurry! The event starts in less than 3 weeks. Register today and start planning your week of BIO One-on-One Partnering meetings and critical education.
Don't Miss the COVID-19 Plenary
Join us for the exciting plenary session Leveraging Innovative Technology to Treat COVID-19 Patients on Monday, June 8 from 10:30 am - 11:45 am PT.
Top scientists and industry leaders from Regeneron, SAB Biotherapeutics, Takeda, and Vir Biotechnology will share information on the development of vital treatment options for COVID-19. Learn how partnerships between industry, governments and NGOs will help speed the availability of new medicines that benefit patients.
Featured Super Sessions

Realizing the Promise of Gene Therapies for Patients Around the World: A Year of Progress
Tuesday, June 9 | 1:30 pm - 2:45 pm PT
Sponsored by Pfizer Inc.
Gene therapies are transforming patients' lives in ways that were unimaginable twenty years ago. With recent scientific advances commercial gene therapies have been met with exciting opportunities for treatment for previously untreatable genetic diseases. With these advances come challenges and opportunities in scientific discovery and new approaches to developing and delivering genetic medicines. Gain insights and perspectives from stakeholders with experience tackling these challenges while bringing new types of treatments to patients. Find out what progress has been made since BIO 2019 and what is on the horizon for this exciting field.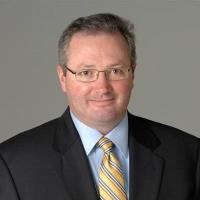 SPEAKER SPOTLIGHT:
Bob Smith, Senior Vice President, Global Gene Therapy Business, Rare Disease, Pfizer, Inc. (Moderator)
Also Featuring:
Katherine High, MD, Visiting Professor, Rockefeller University; Co-Founder, Former President and Head of R & D, Spark Therapeutics

Natalie Holles, President and Chief Executive Officer, Audentes, an Astellas Company

Albert Hwang, MD, Managing Director, Healthcare, Investment Baking, Morgan Stanley

Peter Marks, MD, PhD, Director, Centers for Biologics Evaluation & Research, US Food & Drug Administration

Debra Miller, Chief Executive Officer & Founder, CureDuchenne
How an Innovation Ecosystem Enables Growth During Times of Crisis and Beyond
Tuesday, June 9 | 4:30 pm - 5:55 pm PT
Sponsored by Shonan Health Innovation Park (Shonan iPark)
Selecting a location is an early and critical decision when starting a company or entering a new geographic market. A biotechnology ecosystem combines physical infrastructure with a community of expertise to reduce operational risks and to accelerate achievement of business development goals. The session will detail how Japan's Shonan Health Innovation Park launched in 2018 by leveraging Takeda's expertise and now includes about 100 diverse companies from around the world building an open innovation system. Panelists will explain the dimensions to prioritize when choosing an ecosystem to help your organization grow faster. Panelists have expertise working with a variety of different innovation incubation models.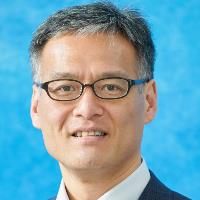 SPEAKER SPOTLIGHT:
Toshio Fujimoto, MD, MBA, General Manager of Shonan Health Innovation Park, Takeda Pharmaceutical Company Ltd. (Moderator)
Also Featuring:
Sharon Chan, MBA, MPH, D. Phil, Head JLABS @ Shanghai, Johnson & Johnson Innovation

Rajeev Dutt, President, CEO, Co-Founder, AI Dynamics Inc.

Susie Harborth, Chief Financial Officer & Administrative Partner, Mission BioCapital

Andrew McKee, MD, Chief Executive Officer, Headland Strategy Group

Maggie O'Toole, Chief Operating Officer, Executive Vice President, LabCentral

Mary Walshok, PhD, Associate Vice Chancellor for Public Programs and Dean of Extension, University of California, San Diego
Hear Directly from the FDA
Thursday, June 11 | 6:00 am - 7:15 am PT
This discussion with two critical leaders from the FDA will cover the agency's current priorities including PDUFA VI implementation and potential areas for focus for PDUFA VII; efforts to advance innovation and expedite patient access to novel therapies for serious and life-threatening conditions; and more.

Fireside Chat with FDA Commissioner Dr. Stephen M. Hahn
Monday, June 8 | 10:00 am - 10:55 am PT
Don't miss this intimate conversation with Dr. Hahn which will cover the ongoing priorities of the FDA.

Digital Health: Innovation Meets Regulation
Thursday, June 11 | 11:00 am - 12:15 pm PT
This session will seek to explore broad regulatory questions such as: How should FDA regulate digital health medical products? Are the current regulatory frameworks for evaluation of medical products appropriate for digital health products? What do patients expect from digital tech in medicine?