Engage & Connect
Engagement Events at BIO Digital
BIO has created a wide range of opportunities to connect with other attendees in small, informal groups – whether to discuss the day's hot education topics via video-chat, join a Peloton ride, or join a curated virtual meet-up.
Videoconferencing on Remo
Throughout BIO Digital – from Start-Up Stadium and the Global Marketplace Showcases to Meet-Ups, Micro-Communities and more – you'll have the opportunity to connect face-to-face with other BIO Digital attendees via the interactive platform Remo. All events that utilize Remo will be accessible directly through the Event Hub with one easy click. If you're new to Remo, be sure to check out our New User Guide for some basics, including easy account creation.
Micro-Communities
*Open to BIO All Access and BIO Connect attendees
Built into our daily schedules, Micro-Community Roundtables offer an easy way for you to connect with like-minded people for small group discussions and networking. Join these virtual roundtables to enhance your knowledge and build your connections – either throughout the afternoon, or during post session conversations.
Daily schedules coming soon!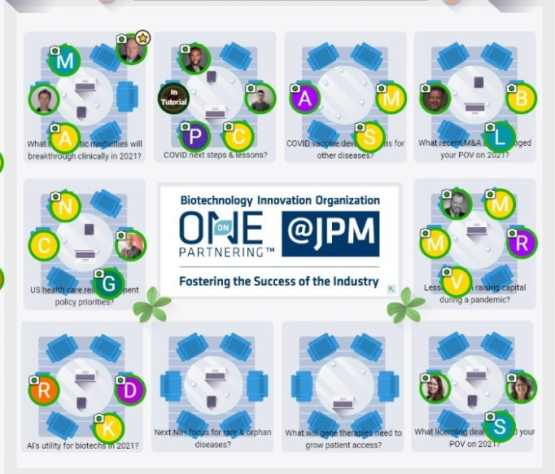 Virtual Meet-Ups
*Open to all BIO Digital attendees (all registration types)
"What's Next Tech" Meet-Up
Thursday, June 10 4-5pm EDT
This virtual meet-up, part of our Academic Campus program, will convene to hear and discuss what universities, hospitals, and research institutions are doing to meet today's challenges in the Tech Transfer community.
Patient Networking Hour
Friday, June 11 1 -2pm EDT
Kick-off your BIO Digital experience with this informal get-together of our patient group and advocacy attendees as a means to share best practices and make new connections.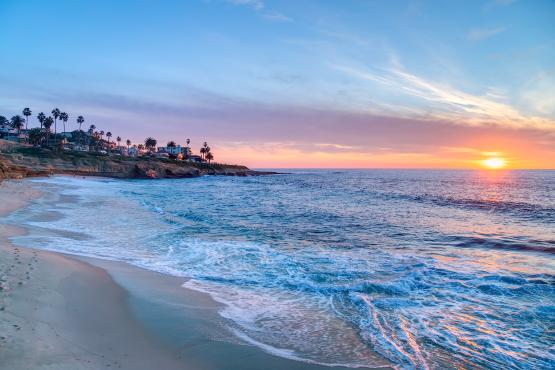 The BIO Digital Walk to San Diego
*Open to BIO All Access and BIO Connect attendees
Join other BIO Digital attendees around the globe from June 10 - July 18 as we team up to walk the distance from Boston to San Diego (2,580 miles), the host city of the 2022 BIO International Convention. Along the way, we'll learn about the many points of interest in San Diego and gather (virtually) on the 17th for a closing happy hour to celebrate how far we've come.
If you are a BIO All Access or BIO Connect attendee, please visit the Engage & Connect page in the BIO Digital event hub on June 10 for instructions on how to participate in the BIO Digital Walk to San Diego!

BIO Digital Wellbeing Lounge
*Open to BIO All Access and BIO Connect attendees
Connect with other attendees during the event through our wellness activities! Join Peloton session rides, share our custom adult coloring pages with your social network, and join on-demand wellness sessions to help de-stress and stretch out. Visit the "Engage & Connect" page in the virtual event hub beginning June 10 to find the Wellbeing Lounge.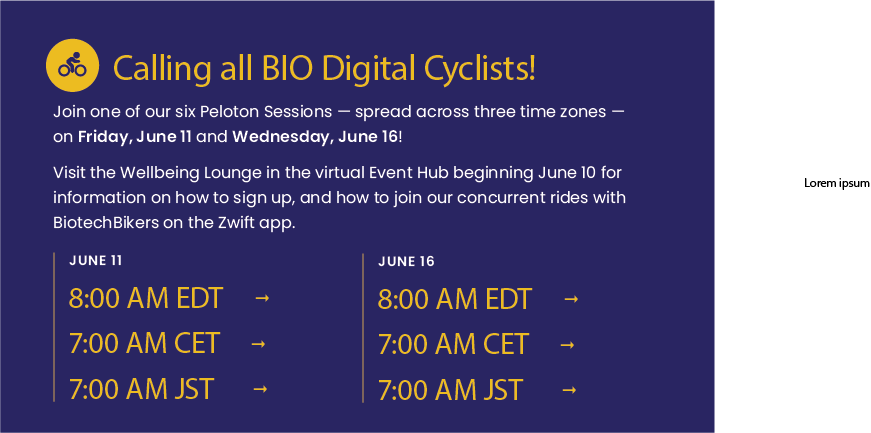 STEM Storytime: BIO Digital Gives Back to Boston Public Schools
*Open to BIO All Access and BIO Connect attendees
Share a children's book read-aloud with your family during BIO Digital!
On-demand during the event, BIO leadership will read
early-childhood fiction favorites featuring STEM themes! We encourage the BIO Digital community to share a "STEM Storytime" with your young STEM learners at
home and help support STEM education in Boston
Public School by donating a book (or a few!) off of
the BPS STEM Programming Department book wishlist.
Curated specifically for BIO Digital, all books purchased will be sent directly to Boston Public Schools for libraries and for programs that help get books in the hand of students experiencing homelessness. Help us expand access to STEM stories and education by donating a book before June 18, 2021!