Welcome to the Global Marketplace Directory for BIO Digital 2021!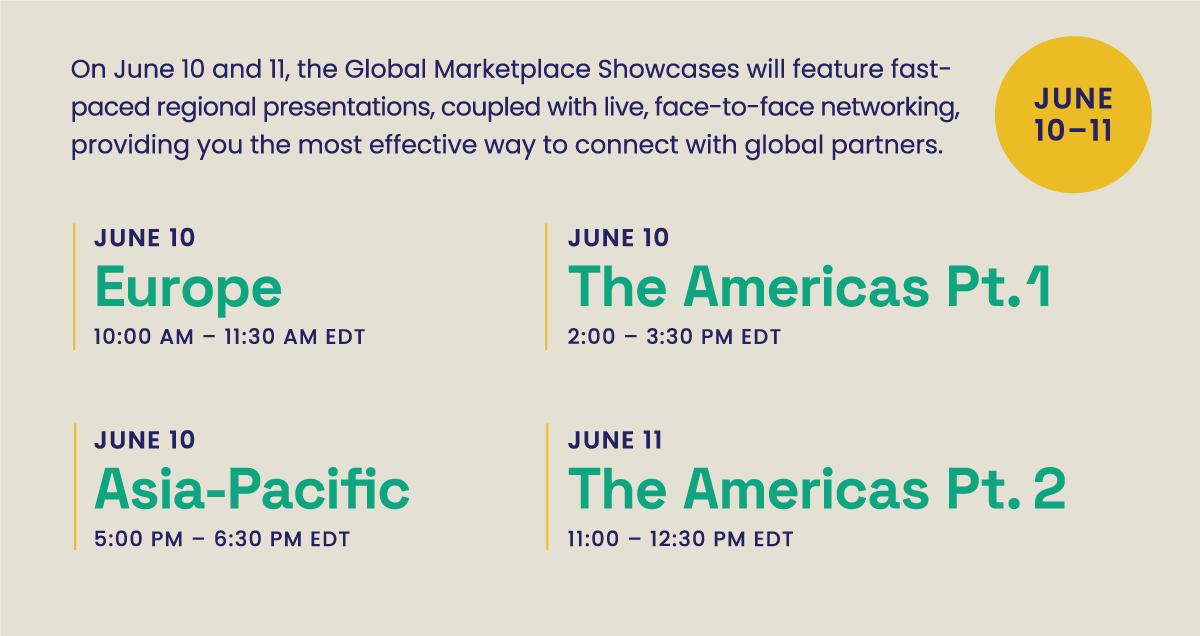 The Global Marketplace showcases the leading biotech hubs from around the world and their delegation of companies via high-energy, fast-paced presentations, coupled with live face-to-face networking. To experience Global Marketplace and the rest of the Innovation Stage, all registered BIO Digital attendees should join us in the BIO Digital event hub starting June 10.
Below is the list of countries and companies participating in the Global Marketplace. Explore the regions and companies below and connect with them in BIO One-On-One Partnering during BIO Digital. Make sure to attend the Global Marketplace fast pitches available on June 10-11 during the event. Learn more about the BIO Digital program.
Explore the global biotech ecosystems below. Explore each country, state, or region to learn more about the delegation.