Partnering Companies
2020 Partnering Companies
Below is the list of companies who participated in BIO One-on-One Partnering for BIO Digital. BIO Digital 2021 Partnering companies will be announced in April.
'Flip' the company card to view that company's primary focus(es).

Nusshof, Baselland
Switzerland
Lausanne, Vaud
Switzerland

South San Francisco, CA
United States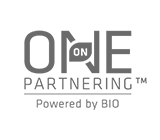 Quay Pharmaceuticals Ltd.
Flintshire, Flintshire
United Kingdom
Pasadena, CA
United States