Student Pass
Now is a more important time than ever to make a difference in the world of biotech. BIO provides several specialized opportunities for young professionals seeking a career in biotechnology and pharma. Are you a student wanting to immerse yourself in the world of biotech alongside industry professionals and go beyond the classroom? Explore a week in the world of biotech at BIO Digital June 8 - 12, with our free Student Pass for a unique educational opportunity to go beyond the classroom and stay connected this summer.
Please note: you must be currently enrolled as a student full-time and have access to a personal email address assigned by your learning institution (ex: student@college.edu) to take advantage of this offer. Application deadline was Sunday, June 7 at 12 AM EST.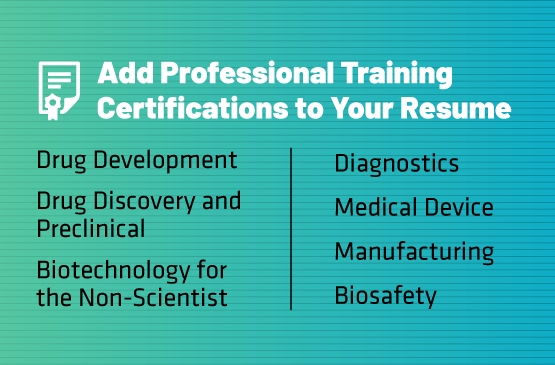 Stand Out with BIO Online Learning Professional Certifications
Your BIO Digital Student Pass includes exclusive discounts on professional training certifications in a variety of industry areas. For a limited time, online course bundles are available for only $99 to Student Pass participants ($500 savings!)
Bioscience Professional Toolkit - How to Successfully Transition to a Post-Academic Career
This multi-topic session will provide participants with an overview of diverse careers in the biosciences, how to leverage BIO to advance your career, tips for building and maintaining a professional network, and in-depth panel discussion on successfully transitioning into industry careers.
Curious about what you'll gain from BIO Digital, who you will meet, and what content will be covered? Watch for a first look at the event and a student geared discussion led by BioKansas. Gain insight into the biotech innovation pipeline and learn best practices and tips for how to navigate the event and networking opportunities.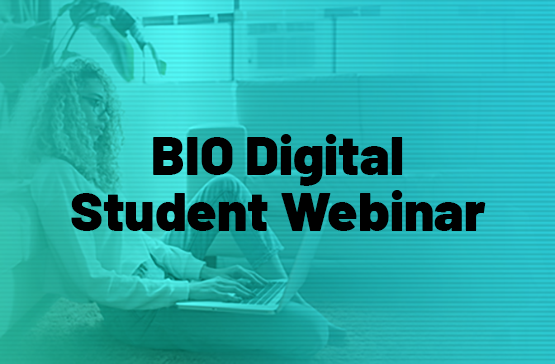 "Talking to company representatives gave me an inside view of what industry is like, which is eye-opening for a student who has always been involved in academia."
- Olivia Zou, Brandies University
"Great exposure for students to know about the current industry and see people speak about the upcoming market demands and trends."
- Eisha Trehan, Northeastern University