Program Overview
From innovations in food and on the farm, to biobased manufacturing and green energy breakthroughs, BIO IMPACT is an unmatched platform to share advances in biotechnology bringing solutions to challenges facing agriculture and our environment.
Check back often for updates, or join our email list to receive updates as new program sessions and speakers are announced!
Interested in presenting? BIO is now accepting applications for the 2020 program. Apply to present in a number of program categories.
2020 Program Track Topics
From enhancing crops to be resistant in the face of threats like disease and climate change to developing novel ingredients for popular food items, biotechnology is essential to sustaining the future of our global food system. How is your company using biology-based tools, like gene editing of plants and animals, to enhance natural processes?

The nation's transportation sector leads all others in greenhouse gas emissions. As we look to decarbonize travel—including for both road transport and aviation—sustainable fuels are increasingly important because we can't rely on electrification alone. Through biotechnology we have the power to decarbonize transportation with biofuels made from a variety of non- petroleum feedstocks, like plants and agricultural residues.
There are 5 trillion pieces of plastic floating in our oceans. Our reliance on products derived from fossil fuels is harming our planet. Through biotechnology, we can meet this challenge head-on by making the same reliable materials through biobased manufacturing. Hear the latest industry developments working to meet the spurring consumer demand for sustainable products.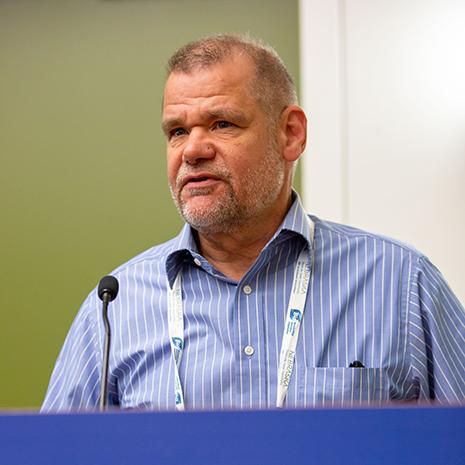 Company and Technical Presentations
Short yet detailed, fast moving and concise presentations given by a senior level executive or an academician who is an industry expert.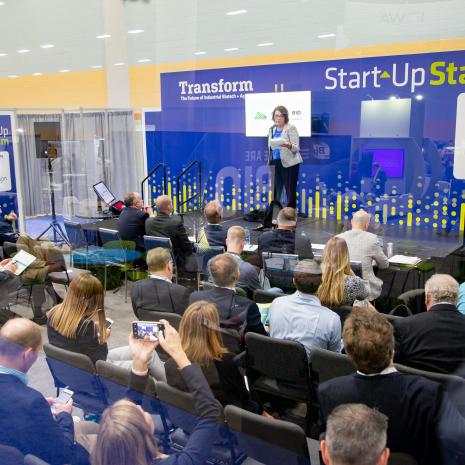 Start-Up Stadium @ BIO IMPACT
Provides emerging biobased companies the opportunity to present in a formal setting to investors, analysts and strategists.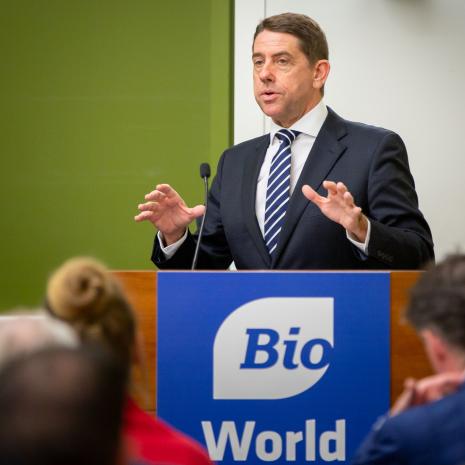 Panel discussions focused on the latest advancements across three program themes.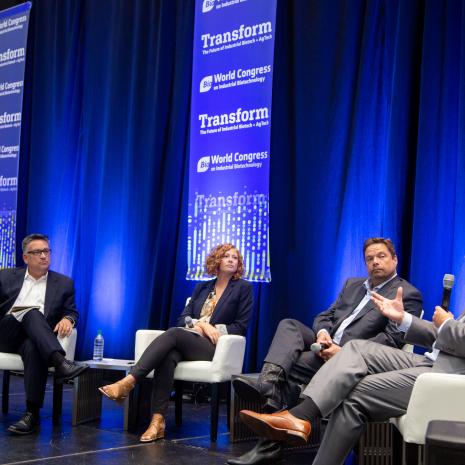 Enjoy discussion from experts on critical topics impacting today's industry.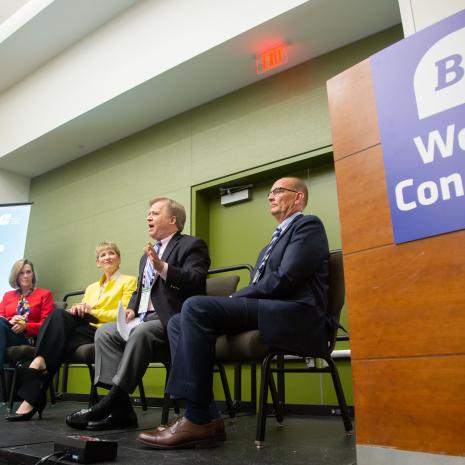 Highly interactive, focused sessions on business or technical information.
Showcase Your Thought Leadership
Break out of traditional branding opportunities and work with BIO to put together a sponsorship package that helps you reach your company's target audience. Contact our sales team to discuss available sponsorship packages for 2020.