BIO Exhibition
The expansive BIO Exhibition is packed with the latest trends, technology, companies, and breakthrough ideas in biotech and pharma. We have over 1,800 exhibiting companies and delegations from over 65 countries who host a variety of activities and provide opportunities to learn more about how they can help fuel your next big breakthrough. Here is an overview of what you can find on the largest, most innovative show floor in the industry!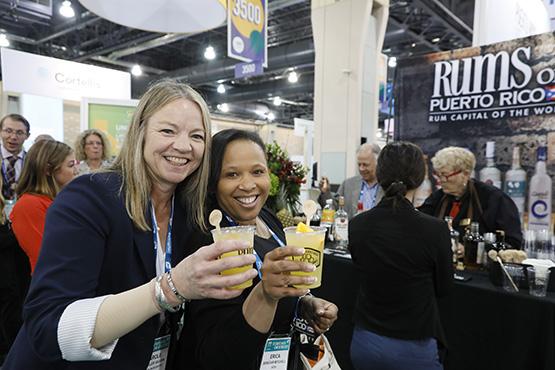 Exhibitor Hospitality Reception
Tuesday, before you head out for a night in San Diego, take some time to explore the exhibits, pavilions, demonstrations, and sample food and drink from all over the world in the BIO exhibition. This is a great opportunity to meet with exhibitors in a relaxed and fun environment!
Interested in Exhibiting?
Our Sales and Sponsorship team can help you identify the best spot on the exhibit floor for BIO 2020.
We're already 90% sold, contact us today to secure your spot in San Diego!