Company Presentations
Presenting in the BIO Business Forum is the perfect way to increase visibility and attract more partners at the BIO International Convention in San Diego, CA. Pitch your company's story, pipelines, and objectives to a global audience of business development executives, investors, research analysts, policy makers and media, and get more activity in BIO One-on-One Partnering™.
Company presenters tend to receive double the number of Partnering meeting requests than non-presenters, and schedule twice as many meetings than non-presenting companies. Presenting companies are also spotlighted in BIO's marketing materials leading up to the event, as well as onsite.
About the Application Process
The application process for Company Presentations will remain open until May 29, 2020 but slots fill up quickly. Notification regarding acceptance or rejection will happen on a rolling basis starting in February 2020.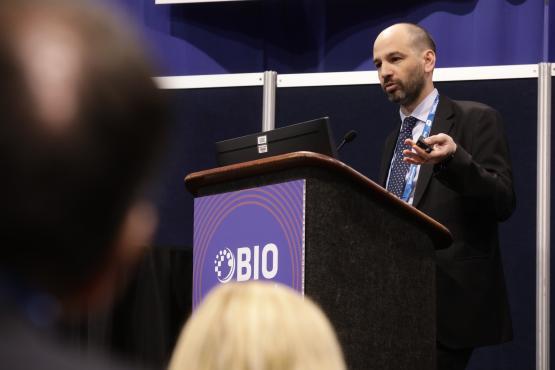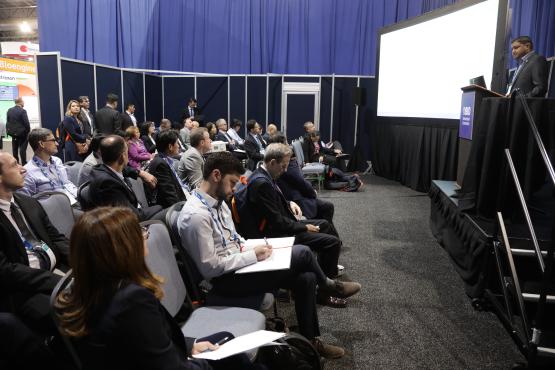 Company Presentations are open to all 17,000+ Convention attendees, giving your company's story and objectives a global reach.
Generate more visibility in BIO One-on-One Partnering.
Company spotlighted in on-site and pre-event marketing materials.
Therapeutic Areas
Company Presentations are categorized by the following categories:
Animal Health Products
Cardiovascular
CNS/Neurological
Dermatology
Diagnostics
Digital Health
Food & Agriculture
Gastrointestinal
Gene/Cell Therapy
Immunology
Industrial & Environmental

Infectious Diseases

Inflammation

Medical Devices

Metabolic Diseases

Multiline Global Biopharma

Multiple Therapeutics

Non-Profit/Patient Advocacy Group
Oncology

Ophthalmology

Orphan/Rare Diseases

Pain Management

Platform for Therapeutics

Regenerative Medicine

Reproductive/Sexual Health

Respiratory

Tools/Drug Development Support Tech