Why Exhibit
There's no better place to get the word out about your products and innovations than the BIO International Convention. The expansive BIO Exhibition is packed with the latest trends, technology and companies.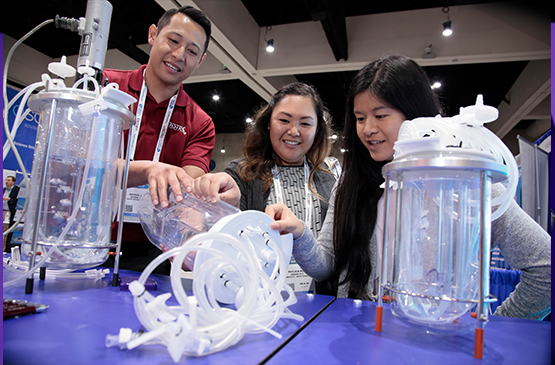 Showcase Your Innovations
With 1,800+ exhibiting companies and delegations from 65 countries, the BIO International Convention can help fuel your next big breakthrough. Did you know - 42% of BIO attendees are C-level, meaning you get access to decision-makers.
Interested in learning more about exhibiting?
As an Exhibitor, you will:
Showcase your innovations in front of 17,000+ attendees on the largest exhibit floor in the industry
Gain visibility in front of leaders from 8,400+ companies including the leading biotech and pharma companies, top 20 CROs and CMOs
Meet with high-level executives via BIO One-on-One Partnering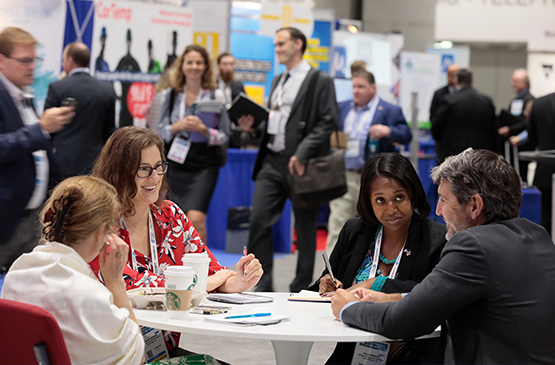 Highlights from the 2019 BIO International Convention
The exhibit floor is now 90% sold

Exhibit Space Options and Pricing
A 10 x 10 Exhibit Space includes:
Access to BIO One-on-One Partnering™ to request and schedule face-to-face meetings in branded exhibit space
Five (5) Exhibition Booth Personnel (EBP) Registrations
One (1) Exhibitor Partnering Account
Discounts on booth services, supplies, and utilities
Opportunity to host a BIO Exhibitor Hospitality Reception the evening of Tuesday, June 9, 2020
BIO Members receive one (1) complimentary Convention Access Registration per 100 sq ft – Limit up to four (4)
Pricing:
BIO Member Rate:  $44/sq ft 
Non-Member Rate:  $48/sq ft
Corner Fee:  $500/per corner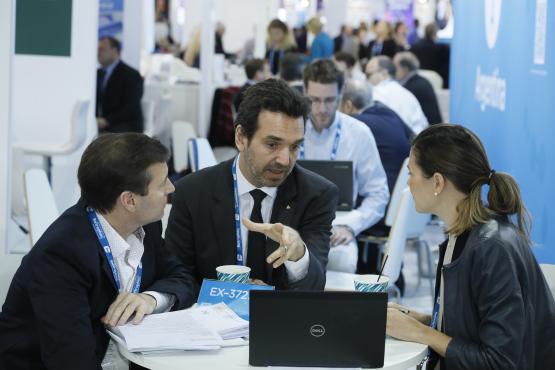 What is Exhibitor Booth Partnering?
As a BIO Exhibitor, you receive complimentary access to BIO One-on-One Partnering and can host meetings in your branded exhibit booth. Expand your exhibit space to accommodate more meeting points or register additional company representatives for the BIO Business Forum to participate in a greater number of meetings.
Interested in Learning More?
Complete the Exhibits Interest Form, and we will send you more information about exhibiting at the world's largest biotechnology partnering event of the year!
Specialty and Product Focus Zones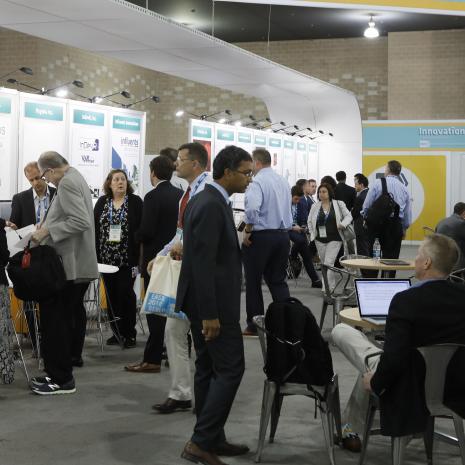 Features SBIR-funded early-stage biomedical companies. The "open-air market" atmosphere within the zone allows attendees to freely engage with other companies further along the company lifecycle.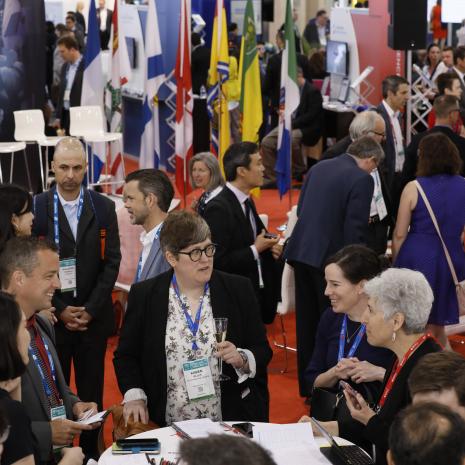 Domestic and International Pavilions
Did you know that one third (33%) of attendees are international? Each year we have 67+ countries represented, and over 50 of these countries have a presence in the BIO Exhibition. In these pavilions, companies from across the country and around the world showcase their latest breakthroughs, research and achievements.
Patient Advocacy Pavilion
A forum for BIO attendees from biotechnology and pharmaceutical industries to meet with patient advocacy organizations and explore potential collaborations.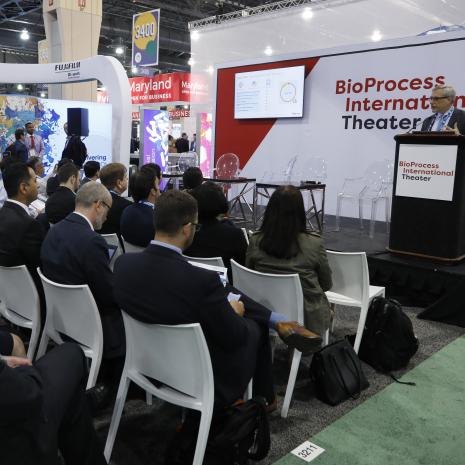 Meet, network, listen and learn about the latest trends impacting biopharmaceutical research, development, and manufacturing. This zone also includes a live, interactive amphitheater featuring panel discussions and presentations.