Global Innovation Hubs
Looking to showcase your country or region's biotech ecosystem? Presenting in the Global Innovation Hubs is the perfect way to increase your country's visibility and attract additional partners across the globe.
Bioscience organizations have many choices on where best to locate their corporate offices, foreign subsidiaries, R&D, manufacturing and other operations. Such investment decisions come from careful comparisons that consider how the specific advantages a location offers will complement and advance the strategic, long-term needs of an individual organization. Showcase the top five reasons to attract investment and bioscience companies to your region by presenting in the Global Innovation Hubs at the 2020 BIO International Convention.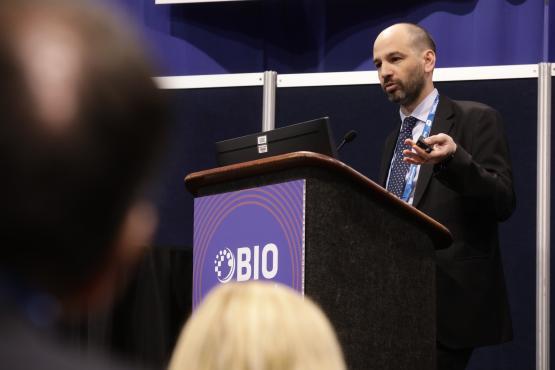 Why Present in Global Innovation Hubs?
The Global Innovation Hubs allow you to showcase the specific advantages of your country's bioscience industry to a global audience. Countries or regions will have 13-minute time slots during which to present the top five most important reasons for an organization to invest in their region, either directly or indirectly, and answer questions from the audience.
Applications are now open for the 2020 BIO International Convention Global Innovation Hubs! Use this platform to share why your region is the best place to do business in biotechnology. These presentations are open for all 17,000+ attendees to watch. View the Global Innovation Hub Guidelines for more information.
Questions?
If you have any questions about the Global Innovation Hubs, or any other international programming at the BIO International Convention, please contact Kara Nelson.