International and Domestic Pavilions
Did you know that over one third (33%+) of delegates attend from outside the United States?
Each year we have 65+ countries represented at the BIO International Convention, and over 50 of these countries have a presence in the BIO Exhibition. Each country has its own pavilion where local companies showcase the latest breakthroughs, research, and achievements from their region.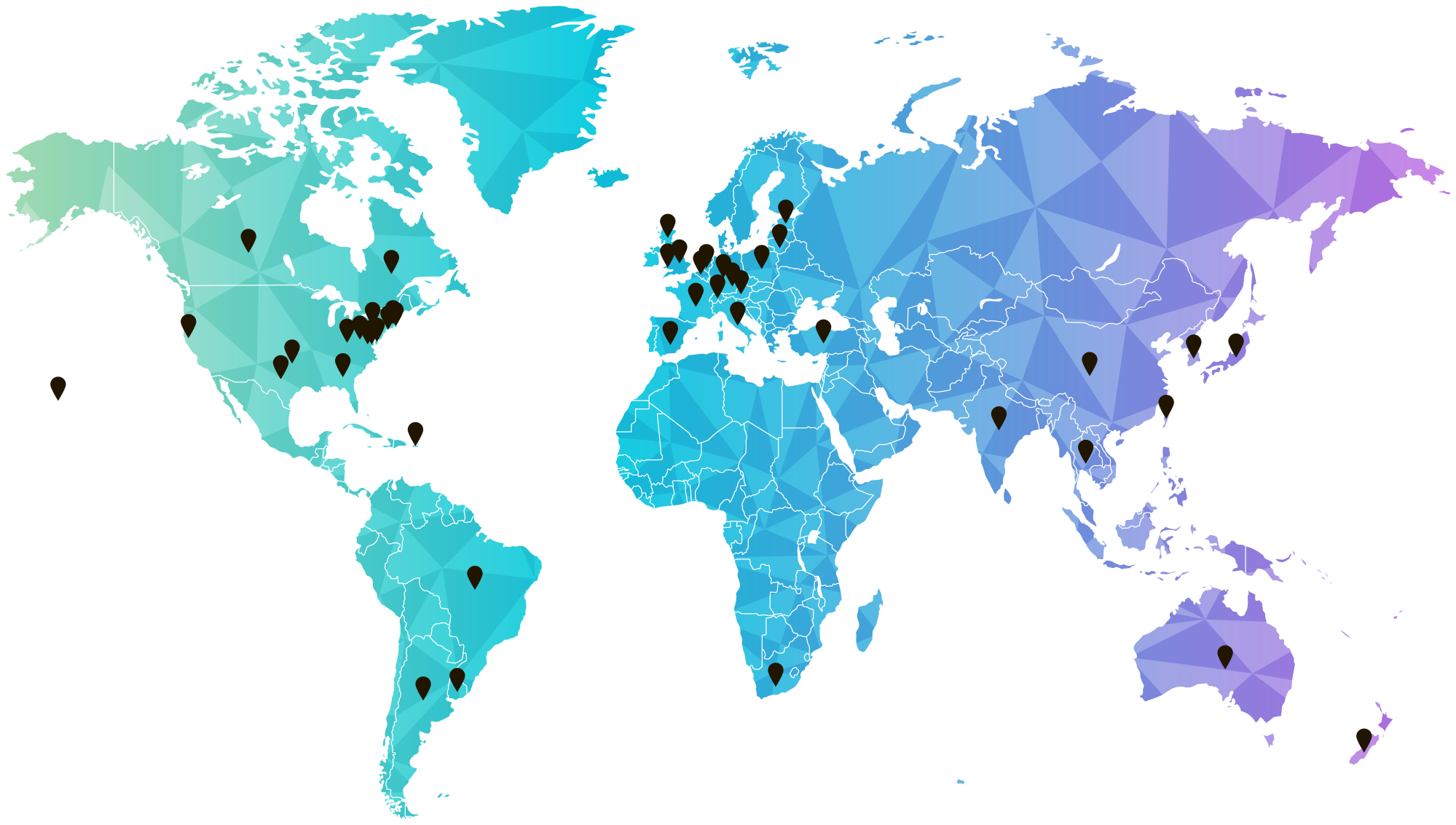 Participating Regions
Below is a list of participating countries and states at the 2020 BIO International Convention.
*As of February 19, 2020.
Argentina
Arizona
Australia
Belgium
Brazil
California
Canada
China
Connecticut
Delaware
EBD Group
Estonia
European Commission
France
Georgia
Germany
Hawaii
Hong Kong
India
Italy
Japan
Korea
Life Sciences Pennsylvania
Lithuania
Maryland
Massachusetts
Netherlands
New Jersey
New Mexico
New York
New Zealand
Nordics
Ohio
Oklahoma BIO
Oregon
Puerto Rico
Quebec
Rhode Island
Scotland
South Africa
Spain
Swiss
Taiwan
Texas
Thailand
United Kingdom
Welsh Government