BIO Digital Schedule by Day
BIO Digital 2021 will spotlight biotech's transformative role and impact on today's four key challenges – COVID, social justice, the economy and climate change. Take a preliminary look at BIO's event program schedule below. Stay tuned for upcoming announcements on speakers, sessions, exciting networking opportunities and more!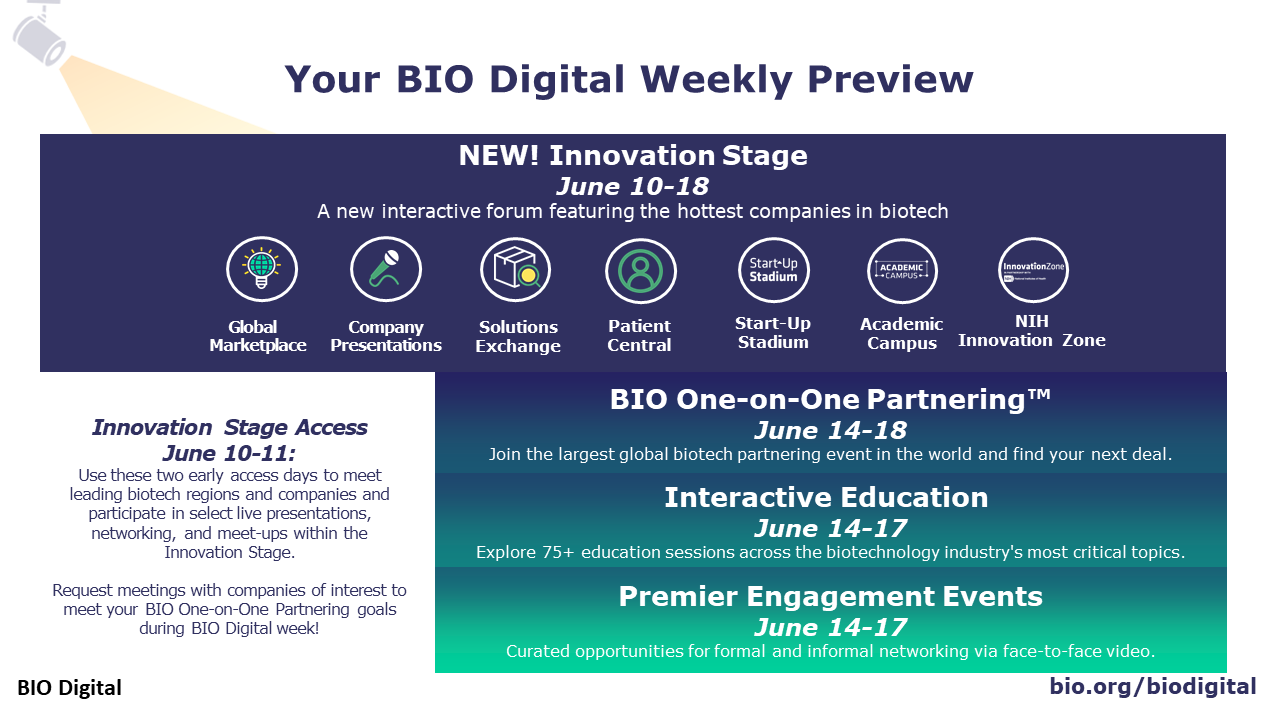 All times displayed as Eastern Daylight Time (EDT) *Schedule of events of of April 08, 2021. Subject to change.
June 10-11 - Innovation Stage
Join the hottest companies in biotech as they take the Innovation Stage! Showcase new global industry insights, engage directly with attendees, and make the critical connections needed to move your business forward via this new interactive forum.