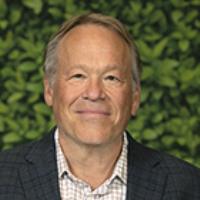 Rob Lindberg, Ph.D. oversees NCBiotech's funding programs and services supporting life sciences researchers, technology transfer offices, core facilities, and trainees in North Carolina's universities. The Translational Research Grant is NCBiotech's flagship grant program, funding team-based, milestone-driven projects with deliverables designed to advance academic innovations towards licensing and initial product development. NCBiotech grants have generated substantial technology-based economic development-associated impacts for awardee institutes, including 267 intellectual property filings, 47 licenses executed, and 71 startup companies formed. Grant awardees have subsequently secured $95 in follow-on funding for every $1 granted by NCBiotech.

Previously, Dr. Lindberg managed loans, strategic partnering efforts, and other resources supporting emerging companies and entrepreneurship. He is the architect of several impactful programs and co-authored a life sciences-associated economic development strategic plan for the NC legislature.

Rob holds undergraduate degrees in Music (Bellarmine College) and Mathematics (University of Louisville), and a Doctorate in Physiology & Biophysics (University of Louisville; microvascular physiology). He has held postdoctoral fellowships at UNC-Chapel Hill and Duke University Medical Center. He earned his Regulatory Affairs Certification in 2005 and serves on NCBiotech's senior management team.
Research universities are unparalleled generators of scientific knowledge and potentially impactful…