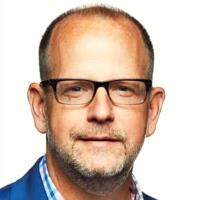 Christopher Porter
VICE PRESIDENT, GOVERNMENT AFFAIRS AND POLICY, TRAVERE THERAPEUTICS, INC.
San Diego, California, United States
Christopher Porter has over 20 years of Government and Public Affairs experience, with deep healthcare policy know-how and advocacy successes spanning Congress, the Executive Branch, State governments, and the globe.
Currently, Chris serves as Vice President of Government Affairs and Policy for Travere Therapeutics, a biopharmaceutical company focused on rare diseases located in San Diego whose mission is to deliver life-changing therapies to people with few, if any, treatment options. Chris is the architect of their national and state legislative and policy strategies. Prior to his position at Travere Therapeutics, Porter spent 10 years at Novo Nordisk, helping build and ultimately lead the US government affairs and global public affairs teams in Washington and Copenhagen respectively. Porter is a legislative and political behavior expert with extensive bipartisan relationships. He served in Congress for 10 years in key health policy roles and received recognition from numerous patient organizations for his work. He has been an outspoken advocate for the Orphan Drug Act and families living with rare disease.
11:00 AM - 12:00 PM (PDT)
Our nation's newborn screening system is a public health success but increasingly lags far…