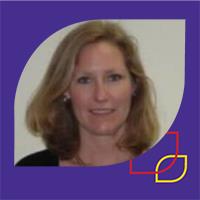 Kathy Francissen
HEAD OF REGULATORY, PT CELL & GENE THERAPEUTICS, GENENTECH, A MEMBER OF THE ROCHE GROUP
South San Francisco, California, United States
Dr. Francissen has been dedicated to the development of cell and gene therapy products
over the past several years, thus leveraging 25 years of experience in biopharmaceutical
development. She leads a team of regulatory professionals supporting a portfolio of cell
& gene therapy products at Roche, including mRNA-based individualized neoantigenspecific immunotherapy (iNeST) programs, AAV-based gene therapies, and cell-based
gene therapy products, among other ATMP modalities. She has experience obtaining
ATMP classification through application to the EMA Committee for Advanced Therapies
(CAT). In addition, Kathy co-leads a multi-disciplinary team addressing policy issues
and challenges specific for cell & gene therapy products. She is actively involved in the
BIO MQD CGT Task Force. Kathy represented BIO at the WHO informal consultation
meeting in February, 2022 where public comments on the WHO white paper on
regulatory convergence for cell and gene therapy products were discussed. She has also
served on several conference planning committees, and was instrumental in establishing
the Casss Cell & Gene Therapy Products (CGTP) annual conference. She was a member
of the Casss Board of Directors for the 2015-2018 term. Kathy joined Genentech in 1997
as a Scientist in Analytical Chemistry where she conducted proteomics studies of host
cells utilized for recombinant protein production. Over the years, she has held various
roles, including Senior Scientist and Director of Protein Analytical Chemistry. In addition
to her functional leadership roles, she has led cross-functional CMC development teams.
She transitioned to technical regulatory in 2009 where she and her team were responsible
for regulatory strategy and preparation of submissions from first-in-human clinical
studies to license approval in major regions. Prior to joining Genentech, Kathy conducted
postdoctoral studies at the U.S. Department of Energy and was a Visiting Scientist at the
Max Planck Institute for Marine Microbiology in Germany. She holds a Ph.D. in
Microbiology from the University of Illinois.
This session will focus on considerations for evaluating the comparability of cell and gene therapy…