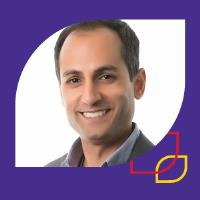 Nadir Mahmood, PhD
CHIEF FINANCIAL AND BUSINESS OFFICER, NKARTA THERAPEUTICS, INC.
South San Francisco, California, United States
Dr. Mahmood was named Nkarta's Chief Financial and Business Officer in 2020. He joined Nkarta in 2018 to lead corporate and business development activities. Prior to that, he headed corporate development at Second Genome where he was responsible for establishing strategy and partnerships across the company's portfolio of programs and oversaw all intellectual property matters. Earlier in his career, Dr. Mahmood was Staff Scientist at Kythera Biopharmaceuticals (acquired by Allergan), overseeing preclinical research for the company's lead molecule, Kybella®. He has also worked in equity research at Goldman Sachs and consulted for early stage companies in the life sciences and clean energy sectors.

He has a bachelor's degree in Biochemistry from the University of Texas at Austin and received his doctoral degree from the Department of Pharmacology at the University of Texas Southwestern Medical Center at Dallas. Dr. Mahmood completed postdoctoral research at the Scripps Research Institute in La Jolla, CA.


Biotech brought the world innovation and cures and helped things get back to the new normal…