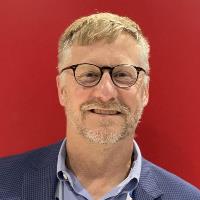 Scott Lundeen, PhD
SR. DIRECTOR, BUSINESS DEVELOPMENT, JOHNSON & JOHNSON
Raritan, New Jersey, United States
Dr. Scott Lundeen is Sr. Director of Acquisitions in Janssen Business Development supporting the Cardiovascular/ Metabolism/Pulmonary Hypertension/Retina Therapeutic Area. Prior to joining the JBD Acquisitions team in May 2022, he was in Scientific Licensing since joining the Business Development group in 2006. He brings a background in biochemistry, pharmacology and endocrinology along with more than 28 years of pharmaceutical industry experience to his role.
Dr. Lundeen began his career with Johnson & Johnson in 2001 when he joined J&J Pharmaceutical Research and Development as Head of the Reproductive Therapeutic Drug Discovery Team. Prior to joining J&J, Dr. Lundeen was in Drug Discovery at in Wyeth-Ayerst (now Pfizer).
Dr. Lundeen obtained his B.S. from Central Michigan University and his M.S. and Ph.D. from the University of Illinois-Urbana/Champaign. He was the recipient of an American Cancer Society Fellowship for his postdoctoral training at the University of Wisconsin-Madison.

11:00 AM - 12:00 PM (PDT)
With a 90% failure rate and tens of billions in lost R&D costs every year, there is no…