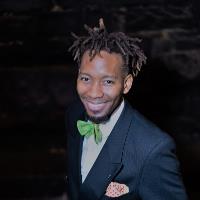 Quardricos Driskell is Vice President of Public Policy & Government Affairs for the Autoimmune Association, a leading global organization dedicated to autoimmune awareness, advocacy, education, and research. Driskell spearheads the Autoimmune Association's public policy efforts to champion patient-first policies at the federal and state levels, handling legislative and regulatory issues while uniting stakeholders across the healthcare ecosystem to protect and improve critical policies on behalf of people impacted by autoimmune and immune-mediated diseases.

Before joining Autoimmune Association, Driskell has led an impactful career in legislative and political affairs within patient advocacy and most recently, the American Urological Association (AUA). His lobbying efforts have resulted in hundreds of millions raised to fund critical research dollars, and he has been instrumental in driving essential legislation on behalf of patients. During his tenure at the AUA, he initiated, drafted, and worked alongside Reps. Neal Dunn, MD (R-FL-02) and Joe Cunningham (D-SC-1) to introduce the Veterans' Prostate Cancer Treatment and Research Act of 2020. He was twice awarded "Top Lobbyist" by the National Institute for Lobbying & Ethics (NILE) and recognized as The Hill's Top Lobbyist of 2021 for his work on the passage of the Veterans' Prostate Cancer Treatment and Research. In addition, he has been bestowed numerous other citations in politics, public policy, and advocacy.

Driskell is a graduate of Morehouse College, Harvard University, and The George Washington University and serves as an Adjunct Professor in Legislative Affairs at The George Washington University Graduate School of Political Management.

11:00 AM - 12:00 PM (PDT)
Vital Transformation will present new research supported by a BIO led consortium which quantifies…