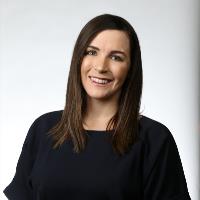 Shara Avis Pecoraro, MHA
MANAGER, STRATEGIC INDUSTRY VENTURES, UNIVERSITY OF TEXAS, MD ANDERSON CANCER CENTER
Houston, Texas, United States
Ms. Shara Avis Pecoraro is Associate Director of Strategic Industry Ventures at MD Anderson Cancer Center. At MDACC, Shara focuses on developing creative oncology research and development alliances with small to medium biotech organizations. She focuses a significant amount of her time to develop and implement strategies that enable small biotech organizations to engage productively in the phase 1 and preclinical setting. In addition, she operationally manages the Cancer Focus Fund, a fund dedicated to early-stage clinical trials at MDACC. The objective of the cancer Focus Fund is to provide financial support to accelerate the development of these therapeutics together with the clinical trials expertise and infrastructure of MDACC.

Shara is a fierce advocate for both saving lives and improving quality of lives of cancer patients. She brings remarkable depth of expertise coupled with a virtually unparalleled dataset of real-world failures and successes along the molecule-to-market roadmap at the largest comprehensive cancer center. What's more, she has an envious capability to distill and deliver these in a non-intimidating, down-to-earth, readily actionable style.

Shara has nearly 2 decades of oncology experience, which includes negotiations and strategic/global management in corporate strategy and business development. She received her undergraduate degree from Texas A&M University, her MHA from Penn State University, and is currently working on her Masters of Jurisprudence at Seton Hall University.

11:00 AM - 12:00 PM (PDT)
With a 90% failure rate and tens of billions in lost R&D costs every year, there is no…