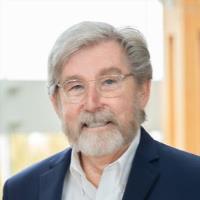 Randall Moreadith, MD;PhD
CHIEF EXECUTIVE OFFICER, SERINA THERAPEUTICS, INC.
Huntsville, Alabama, United States
Randall is President and CEO at Serina Therapeutics, a polymer therapeutics company founded by the scientists and management team who ushered in the first generation technology we all know as PEG. Serina set out with a singular goal in mind - to build a better polymer therapeutics platform. We think we have it, and we call it POZ (polyoxazoline). POZ is a highly water soluble polymer that is non-immunogenic and can be applied across the full spectrum of pharmaceutical development - from antibodies to small molecules to POZ-lipid nanoparticles. We are working with companies at the forefront of developing safer and more effective therapies built on the extraordinary promise of LNP. Randall is a cardiologist by training (Duke University) who has a PhD in molecular biology (Johns Hopkins University) and was a fellow in genetics (Harvard University).
With the delivery of mRNA-based COVID-19 vaccines, mRNA earned its rightful place among the leading…