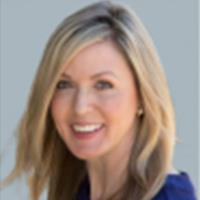 Bolyn Hubby, PhD
EVP AND CHIEF CORPORATE AFFAIRS OFFICER, VIR BIOTECHNOLOGY, INC.
San Francisco, California, United States
Bolyn Hubby, Ph.D. is Chief Corporate Affairs Officer at Vir Biotechnology. She also served as Senior Vice President of Research and held other management roles at Vir. Prior to Vir, Dr. Hubby served as Chief Scientific Officer at Agenovir Corporation, as Vice President of Vaccines and Antimicrobials at Synthetic Genomics Inc. as Executive Director of Vaccines at Liquidia Technologies, and Head of Discovery Immunology at AlphaVax, Inc. Dr. Hubby received her B.A. in Anthropology from University of Georgia and her Ph.D. in Cell Biology from the University of Georgia, Department of Cellular Biology and Center for Tropical and Emerging Diseases.
While COVID-19 only first emerged in 2019, influenza has been plaguing humanity for centuries…