Start-Up Stadium
Start-Up Stadium was designed to provide start-up companies with the opportunity to engage key members of the investment community, venture philanthropy groups, strategic partners, and non-dilutive capital at the world's largest biotechnology event.
This area in the BIO Exhibition provides an exciting and interactive experience where stakeholders provide live feedback and judge 6 minute pitches presented by start-up biotech companies.
At least 50 start-ups will be featured in an innovative space to drive stakeholders and start-ups to engage and explore potential synergies for cutting edge achievements at the BIO International Convention.

Companies typically have:
Raised less than $10M since inception
Previous business pitch or competition experience
Fewer than 20 full-time employees
No previous experience in BIO One-on-One Partnering™ at BIO events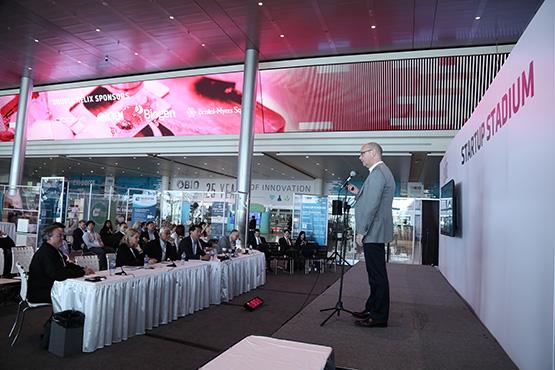 How Does it Work?
During the BIO International Convention, stakeholder judges across the biotechnology landscape will attend live start-up presentations and engage in Q&A/feedback with the finalists. Finalists will participate in at least one of five sessions over 3 days among 50 companies.
After the BIO International Convention, BIO will collect feedback from start-ups and judges, announce winners, and analyze the increased engagement between stakeholders and early-stage communities. In late July, BIO will follow up with finalists for product and investment status and share our finalists' success!



BIO 2019 Start-Up Stadium Winners