BIO 2020 Marketing Toolkit
Event Description
Take your business BEYOND expectations at the world's largest biotechnology partnering event! Join over 17,000 biotech and pharma professionals from around the world for four days of BIO One-on-One Partnering, world-class education sessions, and the expansive BIO Exhibition featuring 1,800+ innovative companies. Registration is now open, visit bio.org/convention to learn more.
Logo Library
The BIO International Convention offers a suite of logos to choose from to promote your participation at our event! Explore various options to suit your design needs.
Website Banners
Promote your presence at #BIO2020 using our suite of banners! Add them to your website, emails and more to showcase your involvement at the event.

Marketing Materials
View downloadable marketing materials to take with you to your next event!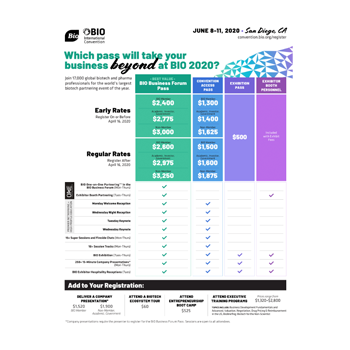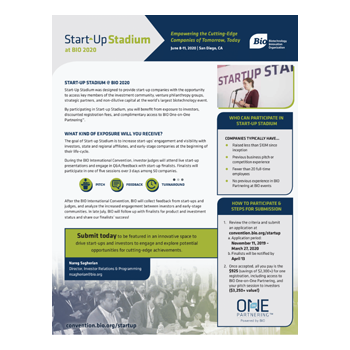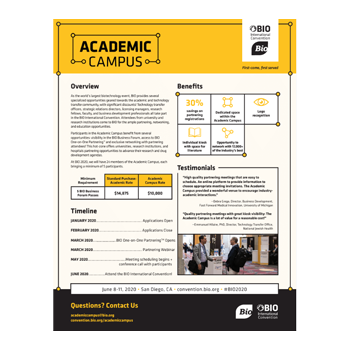 Social Media
Join the conversation! We've collected the latest tweets from our social channel - be sure to use #BIO2020 and tag @BIOConvention to promote your participation in San Diego!