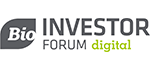 Meet attendees from leading companies in virtual networking!
These networking events allow attendees to mingle in groups of up to 6 participants per virtual table, to discuss the business development opportunities and challenges facing the industry. Attendees can choose to stay at one table, or toggle between tables to interact with different attendee groups. 
Learn more about virtual networking and add these sessions to your calendar.
SPARK at Stanford Showcase of Translational Research
8:00 AM - 9:00 AM (PDT)
SPARK Finland DecoDerma
SPARK Norway
SPARK Preethy Paul
Spark Taiwan -ImmunAdd
SPARK/COLORADO/ParkFlaig
Topic-Driven Networking Series: Orphan/Rare Diseases
9:00 AM - 10:00 AM (PDT)
Chemomab
Igia Pharmaceuticals
Oncoheroes Biosciences Inc.
Soligenix, Inc. (NASDAQ:SNGX)
Topic-Driven Networking Series: COVID-19, Other Infectious Diseases, Immunology, Inflammation, and Pain Management
10:00 AM - 11:00 AM (PDT)
Adjuvance Technologies, Inc.
American Gene Technologies
CorMedix (NYSE American:CRMD)
Curevo Vaccine Inc.
Harbins Ruhr Bioscience, Inc.
Navega Therapeutics
Neumentum, Inc.
Park Therapeutics
Phoenix PharmaLabs, Inc.
RedHill Biopharma (Nasdaq:RDHL)
SCYNEXIS, Inc. (NASDAQ:SCYX)
Vascular BioSciences
Wayland Biotherapeutics LLC
Topic-Driven Networking Series: CNS/Neurological
11:00 AM - 12:00 PM (PDT)
Annovis Bio, Inc. (NYSE American:ANVS)
Aruna Bio, Inc.
DiamiR
MindImmune Therapeutics Inc.
Moleculera Labs
Oligomerix, Inc.
Primary Peptides Inc
Tonix Pharmaceuticals Holding Corp. (NASDAQ:TNXP)
Unlearn.AI
Topic-Driven Networking Series: Cardiovascular, Gastrointestinal, Respiratory and Other Chronic Diseases
12:00 PM - 1:00 PM (PDT)
Eldec Pharmaceuticals
Gila Therapeutics, Inc.
Heartseed Inc.
Novome Biotechnologies
Pleiogenix
Pulmocide
ViCardia Therapeutics, Inc.
Topic-Driven Networking Series: Other Conditions
1:00 PM - 2:00 PM (PDT)
Celmatix
Gateway Biotechnology
Mycovia Pharmaceuticals
OYE Therapeutics, Inc