Join us for two-days of interactive and on-demand sessions covering a mix of therapeutic and business development issues, as well as for chats with industry leaders and a variety of company presentations with Q&A opportunities.
Sessions will remain available on demand for a period of at least 30 days after the start of the event.
Topics Under Consideration
The Next Wave of I/O Targets: KRAS, MET, STING, and Beyond
SPACs: Advantages and Disadvantages Versus Normal IPOs
U.S. Election Outlook—Presidential & Congressional Scenario Planning for Biopharma Priorities
How to Pivot Neurodegeneration Treatment Research?
Addressing Racism and Disparities during Therapeutic Development and in the Clinic
Exploring New Developments in Diagnostics
China Business Development Now: New Opportunities and Barriers
New Resources to Accelerate Translational Research
Bispecific Antibodies, Key Applications and Limitations
View from the Board: Managing Teams During a Pandemic
The New AMR Action Fund for Derisking Co-Investment
Shifting Your Development Program to a COVID-19 Indication
Market Outlook—Solid Ground or Thin Ice?
AI and Digital Health's Transformation of the Patient Experience
Structuring Chronic Disease Development to Increase Investor Interest
CRISPR's Impact on Next Generation Gene Therapies
Conducting Remote Clinical Trials Productively During a Pandemic
Achieving Corporate Diversity and Inclusion Goals through Investment and Policy Choices
Negotiating Outcomes-Based Payment Models
BIO's State of VC Investment Trends
The 2020 roster of industry leaders who will be speaking at the event will be announced soon.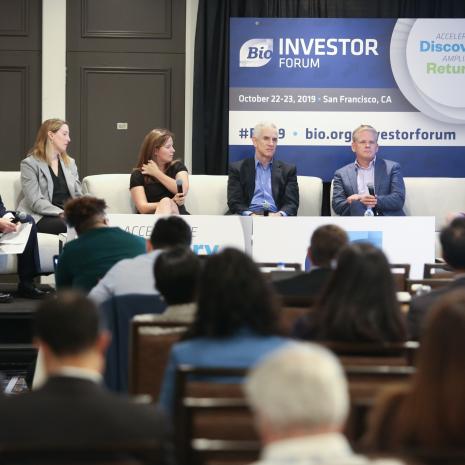 Get the pulse on biotech policy and investment trends. 2020 program topics will be announced soon.
Check back for a day-by-day schedule of events.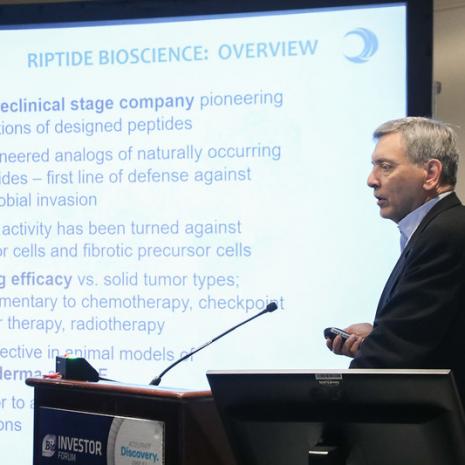 Company presentations are an integral programming element at the BIO Investor Forum that allow companies to discuss their pipeline, R&D activities, and future goals to this exclusive audience.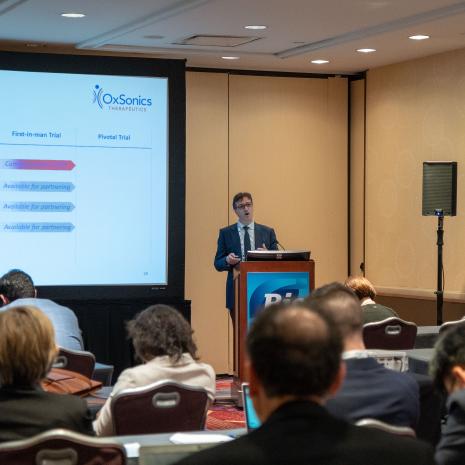 Company presenters tend to receive double the number of requests than non-presenters, and schedule twice as many meetings than non-presenting companies.