Event Description
JPM Week can be a hectic time, especially in a virtual environment. When your primary focus is on fundraising and business development, BIO has you covered. BIO is again offering access to BIO One-on-One Partnering™ during JPM Week, January 11-15, 2021, to unify access to partnering for the life science industry without the higher costs imposed by less partnering-focused virtual events.
Event Logo
Download the official logo to promote your participation at our virtual event!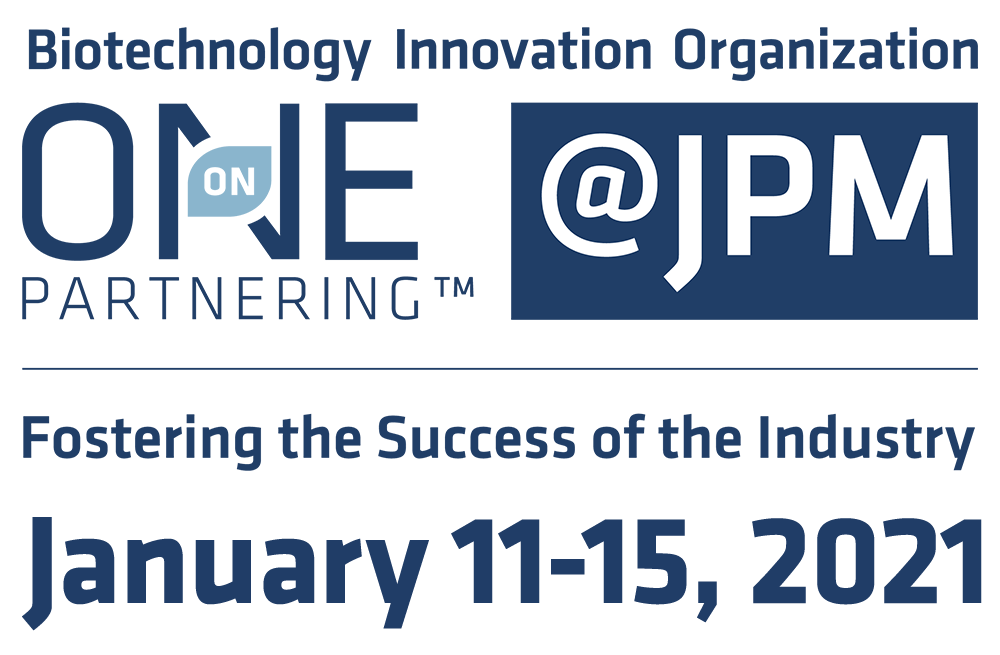 Website Banner
Promote your presence at #BIOatJPM using our banner! Add it to your website, emails, social media and more to showcase your involvement at the event.

Social Media
Join the conversation on social media using #BIOatJPMl! Use one of our social media graphics to spread the word about your participation at BIO Partnering at JPM.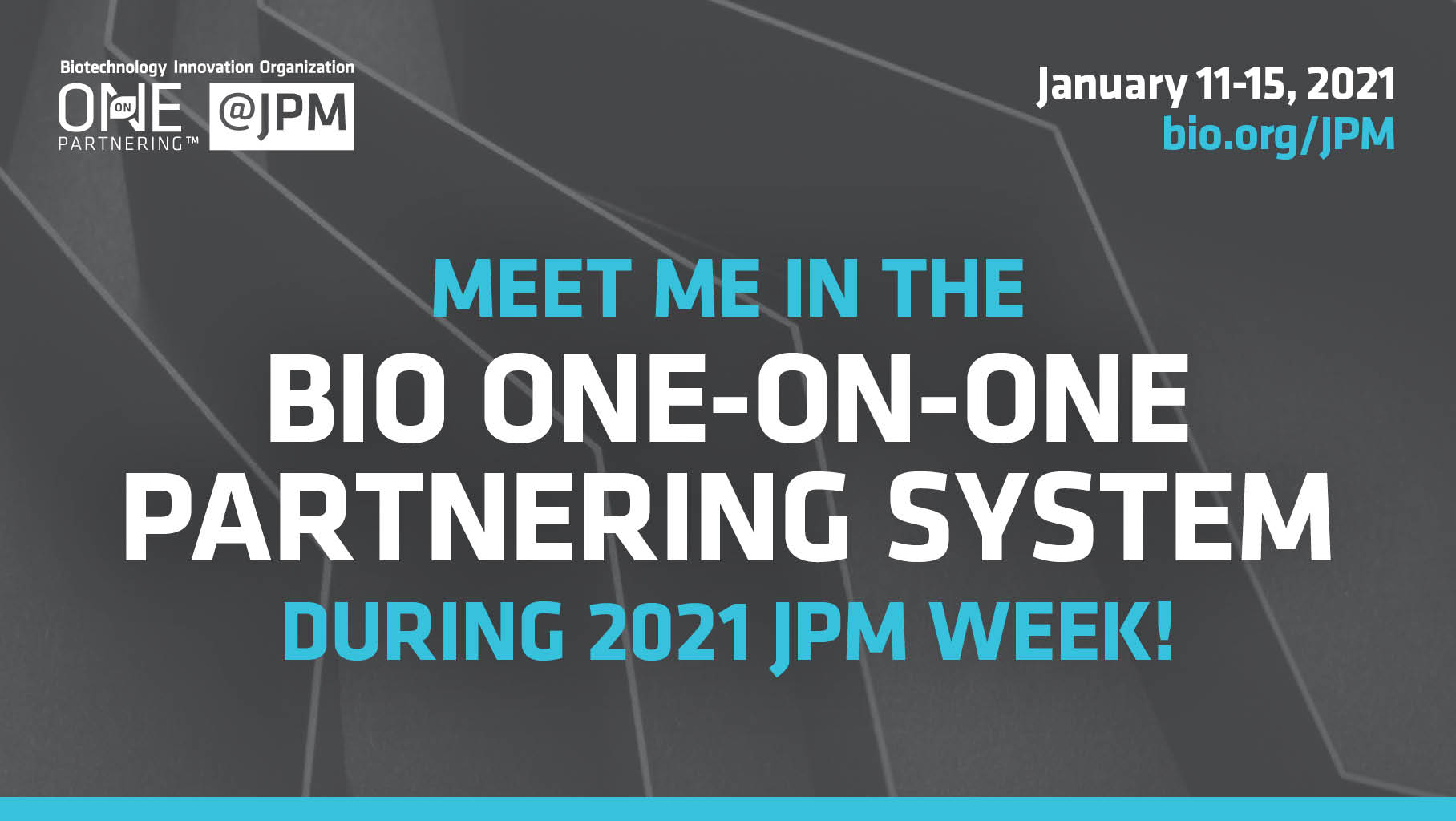 Copy these messages below and share with your social media networks to help spread the word about #BIOatJPM!
Join me at #JPMWeek, January 11-15, 2021, in using BIO 1x1 Partnering to find your next investment partner. Registration is now open: https://bit.ly/3oOhHSW
Engage with global investors, CEOs, and executives at #JPMWeek with BIO 1x1 Partnering, January 11-15, 2021. Registration is now open: https://bit.ly/3oOhHSW