Event Description
The BIO Patient and Health Advocacy Digital Summit is a two day, virtual event that will bring together patient advocacy organizations, academia, regulators, biotechnology industry, and other stakeholders for two days of robust programming to discuss timely policy issues and share best practices, October 28-29, 2020.
Logo Library
BIO Patient & Health Advocacy Digital Summit offers a suite of logos to choose from to promote your participation at our event! Explore various options to suit your design needs.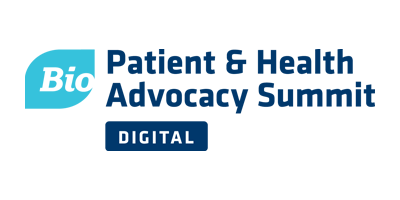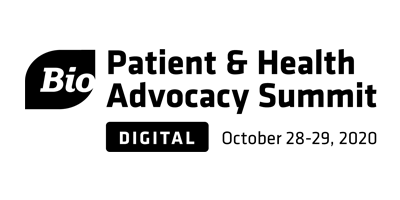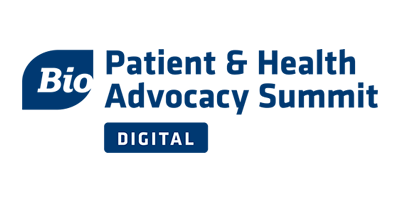 Website Banners
Promote your presence at #BIOSummit20 using our suite of banners! Add them to your website, emails, social media and more to showcase your involvement at the event.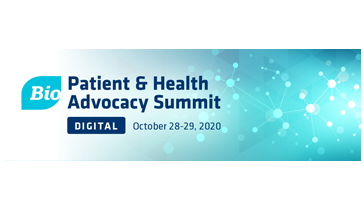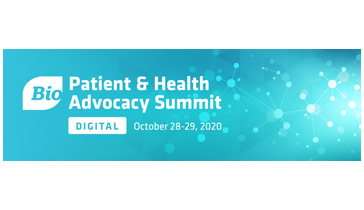 Social Media
Join the conversation! We've collected the latest social media graphics from our social channel, including templates for you to drop in your own logo or headshot - be sure to use #BIOSummit20 and tag @IAmBiotech to promote your participation!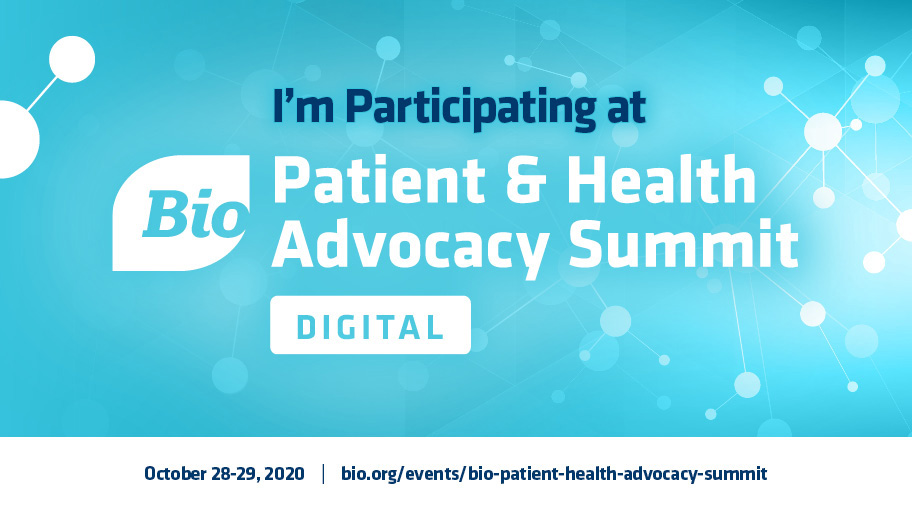 Copy these messages below and share with your social media networks to help spread the word about #BIOSummit20.
Join me at the BIO Patient & Health #BIOSummit20, October 28-29, for networking and education sessions to discuss timely policy issues. Register today. https://bit.ly/346JTJs
Engage with patient advocacy organizations, academia, biotechnology industry, regulators and other key stakeholders at the BIO #BIOSummit20. Register today. https://bit.ly/346JTJs