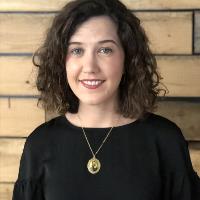 Alexandra Dickinson
SENIOR VICE PRESIDENT AND CHIEF OF STAFF , BEEEKEEPER GROUP
Washington, District of Columbia, United States
Alex Dickinson is Senior Vice President and Chief of Staff at Beekeeper Group and an Adjunct Professor at George Washington University. She is a skilled digital tactician who blends her passion for messaging and content strategy to help organizations advocate for impact. Before joining Beekeeper in 2012, she worked at C-SPAN, where she helped produce American History TV and other long-form programming. Prior to that she worked at Grassroots Campaigns.

Alex received her master's degree from the George Washington University's School of Media and Public Affairs and attended the University of Michigan for her undergraduate studies.

In addition to her work at Beekeeper Group, she currently teaches digital campaign strategies and digital public affairs at the Graduate School of Political Management and the School of Media and Public Affairs.
What will Hill Days look like moving forward? Panelists will present and provide…
Liberty Ballroom Salons LM