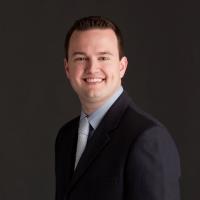 Michael Ward
VICE PRESIDENT OF PUBLIC POLICY AND GOVERNMENT RELATIONS, ALLIANCE FOR AGING RESEARCH
Washington, District of Columbia, United States
Michael leads the Alliance for Aging Research's regulatory and legislative efforts to support research and ensure access to therapeutics and high-quality care. In this role, he conducts direct advocacy and strategic planning for engagement with Congressional offices, the White House, and federal agencies including the FDA, CMS, and the CDC. Michael also serves as a convener for multiple coalitions that elevate the patient voice within policy spheres of influence to advance affordability, access, equity, and funding for research. His work at the Alliance has also contributed to innovation in value assessment, measurement of consumer preferences on vaccination, and analysis of the impacts of proposed legislation on the therapeutic pipeline.

Previously, Michael worked in leading policy development roles at Premier, Inc., the American Hospital Association, and Avalere.

Michael holds a Bachelor of Arts degree in Political Science and Religious Studies from Vanderbilt University and a Master of Science degree in Public Policy and Management from Carnegie Mellon University.
It has been quite the year for health policy, but it's not over yet! This discussion…
Liberty Ballroom Salons LM